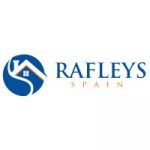 Business Development Representative- Real Estate
Rafleys is a short-term rental start-up based on the Costa del Sol, Spain. We are online marketing specialists. Through 5 years of rapid growth, we have worked with more than 10,000 tourists and have acquired more than 100 happy owners on the coast.
Currently, we are looking for an Executive Sales Representative with prior experience in the real estate sector.
ABOUT YOU
- You are a proactive self-starter, capable of delivering tasks to a high standard by prioritizing and managing your own work
- You have an established database of connections in the real estate network on the Costa del Sol
- You have excellent oral and written communication skills
- You are fluent in Spanish and English (knowledge of Russian is also highly preferred)
- You are a dynamic and charismatic professional who can manage multiple client accounts effectively
- You have at least 5 years of sales experience
- You have previous experience in the real estate sector, preferably on the Costa del Sol
- You have a valid driving licence and a transport vehicle
RESPONSIBILITIES
- Building and maintaining relationships with landlords, real estate agents and the wider real estate network
- Establish collaborations with promoters, administrators and developers on the Costa del Sol
- Attend appointments, events and meetings in order to acquire new client accounts
- Present the Rafleys brand at industry events
MANDATORY LANGUAGES REQUIRED
Spanish (professional)
English (fluent)
To apply for this job please visit LinkedIn.