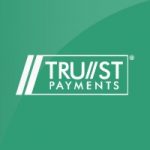 Business Development Manager
Trust Payments have an exciting opportunity for a Business Development Manager to join the team.
Location: London
Salary: Competitive + Benefits
About Us:
Trust Payments is a global unified payment technology group that was formed in 2019 bringing together technology and financial services into an omnichannel solution. The new business model has enabled Trust Payments to establish itself as a leading Fintech Payments group.
Business Development Manager – The Role:
Trust Payments is recruiting for a Business Development Manager to join its growing direct sales team. This role is a new business role. We are looking for a business development manager with a proven payments sales background, who will proactively seek prospective merchants and partners, selling the products and services of acquiring.com omnichannel commerce solutions. The Business Development Manager will be responsible for boarding new clients and partners with a core focus on generating processing volume, revenue and margin. Our company has offices across the UK, Malta and the USA. This role is for European sales.
Business Development Manager – Key Responsibilities:
- Seek new business prospects proactively with a view to selling in the benefits of Trust Payments mix of products and services
- Contacting prospects through multiple channels to maximise customer engagement
- Spot cross and up-sell opportunities, which can add value to customers and revenue for Trust Payments
- Negotiate commercial and contractual terms
- Ongoing maintenance of the CRM system for accurate reporting, forecasting and pipeline management
- Represent acquiring.com at trade events where required
- Complete full sales cycle with merchants, until ready to hand client to our Account Management team for day-to-day handling
- Complete full sales cycle with partners and continue to grow their portfolio of introduced merchants
- Travel to meetings with prospect clients and partners, within guidelines
Business Development Manager – You:
- Proven track record in new business sales
- Knowledge of the payments industry
- Hunger for exceeding targets and success driven
- Able to perform either independently or as part of a team
- Attention to detail, and able to intelligently present a solution to client needs
Business Development Manager – Benefits:
- Opportunity to be part of a rapidly scaling and market leading Fintech business
- Health and Wellbeing ethos including regular wellness sessions, fitness and nutrition and other events as well as supported by internally qualified mental health first aiders
- Family friendly enhanced benefits/policies
- Pension, Healthcare, Life Assurance
We understand the value that a diverse and inclusive working environment brings to Trust Payments. We celebrate the differences that people can bring through their cultures, backgrounds and perspectives. We are committed to equal employment opportunity regardless of race, colour, ancestry, religion, sex, national origin, sexual orientation, age, citizenship, marital status, disability, gender identity or any other protected characteristic.
During the recruitment process we welcome you to inform us confidentially of any special adjustments required in order to participate fully in our recruitment experience.
To submit your CV for this exciting Business Development Manager opportunity, please click 'Apply'
To apply for this job please visit LinkedIn.