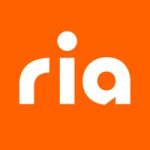 Business Development Manager, Russian Speaker
Job Description


The purpose of the role is to grow our Company's presence in the market through developing, retaining and managing a designated portfolio of existing agents. Tapping into the potential of those agents is what our Field Support Team does: they identify growth opportunities, make sure our agents know how to use our systems, arrange additional advertising material to attract more customers or simply give the guidance on who to contact technical or other type of support to help with arising issues.
As a company whose mission is to be the most progressive and inclusive money transfer business in the world, Ria delivers highly reliable payment services to our customers. With locations in over 402k locations in 165 countries, we have adopted the true identity of what it means to be multicultural. Our commitment to future growth is ingrained in everything we do, from global expansion and partnerships to our persistent focus on the ultimate customer experience.
Responsibilities


Responsibilities of the role will include, but will not be limited to:
Actively participate in the set-up and training process of new agents;
Strategically revisit existing agents, with an effective re-training activity when needed;
Act as a problem-solver when agent faces issues with their day-to day Ria business;
Provide or update branding solutions to existing agents in accordance to Marketing Department's guidelines;
Create and nurture strong relationships with the portfolio of agents to ensure a long-lasting business collaboration with Ria;
Self-organize a smarty-structured weekly plan to meet set targets;


Qualifications


We will require you to have at least a High School diploma or a higher education level to work in this role. Furthermore, we will look for individuals with:
Excellent communication and relationship building skills.
Ability to work individually and with minimal supervision.
Assertiveness and target driven approach.
Stress resilience.
Client orientation.
Analytical thinking


Pursuant to the New York Pay Transparency Act, below is a summary of compensation elements for this role.
Benefits: Our package includes medical, dental, vision insurance, 401K, employee stock options, paid time off, HSA/FSA, short-term/long-term disability, tuition assistance, growth opportunities, and much more. Salary: The range in New York for this position is $50,000 - $55,000 . Actual starting compensation may vary based upon geographic location, work experience, and skills.
Ria values diversity and is proud to be an equal opportunity employer. We provide equal opportunities to all employees and applicants, regardless of race, color, religion, age, sex, national origin, disability status, genetics, protected veteran status, sexual orientation, gender identity or expression, or any other characteristic protected by federal, state, or local laws.