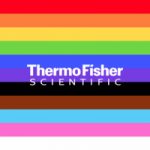 Business Development Manager Material Characterization
The Business Development Manager will be based in EMEA. Primary role will strive to establish the relationship with both current and emerging customers in different industries (incl. Batteries, Polymer Science, Food Innovation) along the value chain of our customers from R&D, Scale-Up to Manufacturing Environments using innovative extrusion, compounding and Rheology instrumentation.
Key focus will be on building & extending relationships with high profile prospects in overall ecosystem (from academia to industry)
To build new relationship as strategic partner to our customers. As Business Developer, you will give advice to sharpen our go-to market strategy and collaborate with teams across the company to drive growth and innovation in the way we serve our customers.
While primarily focusing on the development of the products & service portfolio, an important task will be to integrate our solutions with other businesses to demonstrate the full value proposition of the greater Thermo Fisher Organization. This includes aligning our strategy & execution with the Corporate Accounts Team, Group Initiatives and other Divisions.
What will you be doing?
As part of our Business Development Team, you are accountable for developing key business relationships with senior level decision makers within Pharmaceutical, Battery and innovative food, accounts.
Identify growth opportunities both short and long-term in established and emerging segments
Improve our Go-To-Market Strategy (GTM) for integrating product, service and software offerings to workflow solutions driving significantly increased value for customers
Apply market insights for improving commercial tools, programs and processes to be deployed across the organization, including portfolio and pricing strategies (standard methodology sharing)
Accelerate growth with customers in the Pharmaceutical and Sustainability Markets(R&D, Manufacturing)
Develop the business objectives for the ecosystem strategy with the commercial team, including product management and applications scientists
Deliver upon assigned lead generation and bookings targets on a quarterly and annual basis
Ensure a well-adapted process to define, communicate, activate, implement and complete strategic choices and initiatives that will drive achievement of goals
Represent the Material Characterization Business and serve as the interface to Division & Corporate Accounts & Development Teams
Conduct regular business updates with key partners within the organization and closely partner with leadership teams within the EMEA and Americas Region to span growth strategies across geographies
What will you need?
A Bachelor's degree is required preferably in a technical subject area with focus on Life Sciences, Food Technology Pharma and / or Batteries
Commercial / Business Development experience, ideally in Pharmaceutical, Food or Battery industry is preferred
Understanding of Drug development, scale-up and manufacturing including key decision makers' role along the process chain
Proficient in English and presentation skills, proficiency in any additional European language, Chinese or Hindi would be an advantage any additional language is an advantage
A strong standout colleague and facilitator with proven track record to coordinate optimally across teams including partners without direct reporting line
Possess strong analytical capabilities to assess value & growth drivers in customer relationships
Strong organizational and time management skills
Understanding of international business with good financial skill
Ability to travel overnight (30-40%)
What's in it for you?
Performance-related salary (basic & commission)
Company car
Excellent country-specific benefits
Collaborative work in an international environment
Strong team spirit
Active Career Management
This position reports to
Spectroscopy Business Development Manager EMEA
More about us
We help our customers to authoritatively compound, measure and characterize the properties of all types of materials in their research, quality control and industrial processes. We offer a wide range of solutions for your material characterization needs.
To learn more about the products and services involved please visit https://www.thermofisher.com/uk/en/home/industrial/spectroscopy-elemental-isotope-analysis/materials-science-research/compounding-rheology.html
At Thermo Fisher Scientific, each one of our 75,000 extraordinary minds has a unique story to tell. Join us and contribute to our singular mission—enabling our customers to make the world healthier, cleaner and safer.
Thermo Fisher Scientific is an EEO/Affirmative Action Employer and does not discriminate on the basis of race, color, religion, sex, sexual orientation, gender identity, national origin, protected veteran status, disability or any other legally protected status.