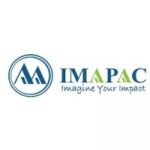 Business Development Manager
Why IMAPAC?
We are on an unrelenting mission to help biopharmaceutical businesses globally generate tangible growth. IMAPAC is a young social enterprise that conceptualizes, organizes and manages some of the industry's most recognized international conferences with a social cause; the conferences always address a topic which will drive businesses and industries forward and create a positive social impact to the society and people. It is our aim to ensure the biopharma space is constantly evolving with our efforts. If you would like to be part of this, IMAPAC is just for you!
What is it really like to work with IMAPAC?
IMAPAC isn't a corporate office, instead we're a family that works hard and plays even harder. There's no old-school hierarchy, everyone's voice is heard. There is definitely an enormous amount of guidance and support you can receive from our talented team in APAC. Our passion is to bring IMAPAC to greater heights and the company is going places
About the role as Business Development Manager- This is a great opportunity for someone to join the team and learn the ropes of B2B marketing sales, as well as being the main point of contact for our clients. You'll be at the forefront of ensuring we reach greater heights
What you can offer us?
Generate leads and cold calling prospective customers

Develop opportunities in target markets with support of marketing

Nurturing and developing relationships with key customer accounts

Attending face-to-face or virtual meetings with clients

Providing specialist advice on the products and/or services you're selling

Attending events and networking, taking stands at exhibitions and conferences,

Responding to incoming leads

Meet Sponsorship sales targets for individual events  

Develop a continuous pipeline of leads to generate new business opportunities

Maintain and produce sales reports for periodic meetings

Travel for on-site management (if required)

Being an integral part of the project team creating the most impactful business festival of the year

Being a passionate advocate for the event and brand
What do you need to succeed in the above role?
In all honesty, no fears of getting rejected by our clients

Having the habit of planning ahead

Not thinking that follow up is a hassle but a key tool

Passionate and willing to learn about B2B sales

An excellent communicator who can voice out their thoughts

Positive attitude, cheerful and confident personality

Looking to work somewhere fun. Yearning for more responsibilities and a reason to look forward to Mondays

.
Great to Have
If you have B2B sales experience for about 1 to 2 years at least, if not it is still okay

Life science background
What You Will Gain: Visibility into the inner workings of a fast-growing conference industry
Communicating and building relationships with potential business partners, associations, and vendors

Exposure to and Experience with various sales strategies for B2B, LeadGen 360 and Market Intelligence products

Why Join Us? A positive work culture with colleagues is never a dull day at IMAPAC
Creating an IMAPACT itself by working with several clients and partners to bring the biopharmaceutical industry to great heights

Constantly creating a meaningful opportunity for industry partners to network in the biopharma space

Competitive remuneration, your efforts are recognized

Opportunity to travel as and when required
To apply for this job please visit LinkedIn.