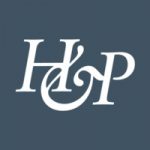 Business Development Manager
Henley & Partners are the world's leading specialists in Residence and Citizenship by Investment Planning. Our rapid and ongoing expansion has created a challenging opening for our office in Germany:
Client Advisor / Business Development Manager – External Consultant
The mission of this exciting position is to identify business opportunities by generating relationships with potential partners (banks, local and international law firms; asset management companies; family offices; tax advisors and similar) and follow up on existing relationships. The Client Advisor is primarily responsible for the conversion of leads into client cases, through the delivery of industry-leading customer service, a premier on-boarding experience and world-class advisory services to new and existing clients.
Location: Germany (city TBD)
Role and responsibilities:
Raise awareness about the services and solutions offered by H&P
Build and manage relationships with potential clients and their representatives;
Estimate partners' needs and goals; discover and explore opportunities;
Plan, prepare and make presentations to the banks and other existing and new partners and business introducers;
Provide client prospects with advice on residency & citizenship planning to ensure their objectives are met
Communicate new and existing programs' developments to prospective clients and business partners;
Close new business deals with partners, introducers, clients by coordinating requirements;
Collaborate with RMs to provide a world-class, industry leading client experience throughout the entire sales journey
Work strategically with the sales team in a business development and lead generation capacity;
High success rate of conversion of sales leads into clients of H&P
Meet and exceed the assigned jurisdictional annual sales targets
Update job knowledge by participating in educational opportunities; reading professional publications; maintaining personal network and participating in professional organizations.
Keep detailed notes on prospect and customer interactions with full and effective use of the CRM system
Key Skills
Exceptional communication skills in order to communicate, present and speak to all industry stakeholders
Collaborative approach to be able to build relationships and influence in a positive manner
Excellent negotiation & persuasion skills including tact and diplomacy at all times
Ability to collect data required to prepare an accurate analysis of the client and be able to offer the most fitting solutions
Be a positive representative of H&P and its brand in the marketplace, industry events and conferences
Flexible 'can-do' attitude and a motivation for sales
You have an outgoing personality and are at ease with leading meetings. You are a team player with a pro-active, results-orientated approach and show an excellent personal presentation.
Employment Requirements:
Undergraduate degree in business, economics, marketing or other related disciplines
Masters or an advanced degree will be considered as an advantage
5 years' + of customer-facing investment, insurance, private bank or wealth management sales experience
Knowledge and experience in the immigration by Investment Migration Industry / Banking / Finance / would be a plus
Strong international network that allows for business development
Languages: English and German (Russian or Arabic are a plus)
Willing to travel
If you meet the requirements and are interested in applying for this challenging position, please send us your CV and cover letter (in English) to: juan.olivero@henleyglobal.com
To apply for this job please visit LinkedIn.