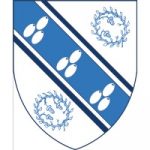 Business Development Manager
Golders Green College (est. 1941) is an English Language School, based in North London. The school is accredited by the British Council for the teaching of English, and is a member of English UK. We are looking for a London-based Business Development Manager to supervise our multinational team that is based in 5 different countries in its marketing activities for our school.
The ideal candidate will be responsible for creating and executing our marketing strategy. You need to be proactive and efficient. You will lead our marketing campaigns, evaluate our marketing performance metrics, and collaborate with internal teams. You will have a strong sales and marketing background with excellent communication skills and attention to detail.
Responsibilities
Prepare a marketing plan for the company
Define and execute the marketing and communication activities
Coordinate all marketing activities to generate leads
Collaborate with sales teams in all offices to promote offerings
Inform clients and prospects of products and services through creative marketing strategies
Track performance of all marketing campaigns
Report to the Managing Director
Qualifications
Bachelor's degree or equivalent
3+ years' experience in sales/marketing
Strong verbal, written, and organizational skills
Proactive and not reactive
Ability to multi-task
Ability to follow instructions and make your team follow your lead
Experience in a similar role is an advantage
Experience with HubSpot, SalesForce or a similar CRM is an advantage
Previous work in the Education and/or Immigration industry is an advantage
To apply for this job please visit LinkedIn.