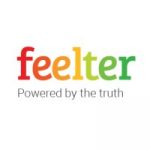 Business Development Manager
As a Business Development Manager, you are responsible for developing new business across multiple sectors. You understand and know how to uncover your clients' needs to ensure you offer the best and most valuable solution. Successful candidates must have a strong work ethic, passion to be part of Feelter, and the drive to meet sales targets.
In Your Role, You Will
Manage a full sales cycle - from generating leads, demonstrating the product, pricing, negotiation, and closing
Be a hunter by discovering and fostering your own leads utilizing online and offline resources
Reach key decision-makers in order to sell Feelter's mission, platform, and software solution to engage in prospect meetings
Make a high volume of daily outreach to key stakeholders across all verticals
Track and resolve client issues and manage expectations both internally and externally
Achieve and exceed monthly sales goals
We Are Looking For People With
Several years of experience in outbound B2B sales (preferably SaaS)
Proven track record of meeting and exceeding sales targets
Adept at qualifying leads, reaching the right contact, prioritizing pipeline, and closing deals to meet your monthly and quarterly targets
Understanding of the decision making structure in midsize to large companies
Experience selling to C-level executives is a plus
Experience selling Enterprise deals (100K+ annually) a plus
Ability to thrive in a performance-oriented environment
Knowledge of e-commerce, online marketing, and social media is a plus
Fluent in English, written and spoken
Excellent communication skills
You are ambitious, self-driven and result-oriented
A Bachelor degree in Business Studies or equivalent would be preferred
We Offer
Ongoing training and support for an exciting career at Feelter
A key part of an international growth journey
Competitive salary and very lucrative commission structure
Feelter has developed a unique artificial intelligence (AI) tool to help consumers make more informed (smart) buying decisions. The company was founded on the principle of finding the right balance between sellers and consumers, using tools that facilitate an authentic and direct conversation between a consumer's needs with a retailer's offerings.
To apply for this job please visit LinkedIn.