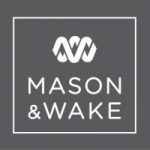 Business Development Manager – AML/KYC
New Business Development Manager (AML & Data Delivery)
A global provider of AML, Data delivery and Transactional monitoring solutions are looking to recruit a motivated and driven business development manager experienced in SaaS sales.
You must be a proven self starter with a true entrepreneurial flair and a desire to become involved with marketing and product development.
The successful candidate will have a proven track record in opening new markets, developing and winning new business from researching and cold calling prospects to presenting and closing face to face.
This position will appeal to someone with outstanding sales skills.
Responsibilities:
• Utilising existing networks and relationships to build new business
• Understand competitors and introduce sales strategy to penetrate these potential clients.
• Demonstrable aptitude and track record in working in a collaborative / team environment
• Up-selling & cross-selling other services
• Work to improve personal and group sales skills, industry knowledge and efficiency.
Required Skills:
• A minimum of 3-5 years experience selling SaaS based solutions.
• Sales skills (cold calling, sales presentations, price and terms negotiations, problem management, account management, account growth etc.)
• Excellent communication and presentation skills
• Ability to influence at all levels
• Proven track record in sales
• Excellent telephone manner and client facing presentation skills (verbal and written)
• Above all you must be smart, sharp, results driven motivated to make a difference.
• European Language skills (French, German, Russian, Swedish, Danish)
To apply for this job please visit LinkedIn.