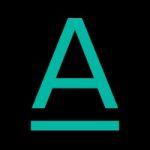 Business Development Manager
Interested in a career in financial sales in Bristol?
For the best introduction to this role and insights from our CEO, we recommend you start by searching 'portfoliomanager.careers' in your URL bar. From here, you will also be able to request an initial, confidential conversation with a member of our hiring team.
The Opportunity
We are seeking ambitious individuals who are dedicated to changing their lives over the next few years, by working in a challenging but highly rewarding sales role. Following the success of our UK and Toronto offices, Alpha FX has recently launched a new office in Bristol. Working alongside the office's founding partners, you will play a key part in the growth of the business and this will come with all the accountability, rewards and growth opportunities you would expect. Commissions are uncapped, residual and received on every pound your portfolio makes, and those that join now should do so with the ambition of working towards an equity stake in this venture.
This is a unique opportunity to play a key role growing a new business venture, whilst benefitting from the backing and experience of an established and market leading PLC. Effort and potential are more important to us than experience, so if you're committed, we'll take care of the rest.
The Role
A hybrid position of business development and account management, as a Portfolio Manager, you will be responsible for building a portfolio of high value corporate clients from the ground-up. This begins with sourcing and engaging C-suite decision makers of medium to large businesses across an array of sectors. For each new sales opportunity you initiate, you'll have the choice of six mentors to support you through the process, enabling you to learn from the people you work best with and putting you in control of your development. These are people who know first-hand what it takes to be successful in the role – Partners who have grown their own seven figure portfolios and have a vested interested in seeing you succeed. They will help you learn the business, your clientele and a range of strategies to add value to them. As you develop, your portfolio will continue to grow, and naturally your position will move further into a blend of account management and business development.
Our team liken the role to growing their own business within a business, and this comes with all the accountability, demands and rewards you would expect. Commissions are uncapped, residual and received on every pound your portfolio makes. As well as the support from your mentors, you will also have Alpha's leading technology, resources and approach at your disposal.
Researching and qualifying potential clients to build a database of leads
You will own the telephone – using it to engage and consult with C-level executives of medium-large businesses (£30m - £500m turn over) across a diverse range of sectors. Cold calling will be your primary and preferred method of engaging opportunities.
You will learn your clients' businesses and work to explore and uncover key problems and challenges, whilst educating them on how Alpha's solutions can solve them.
You will work closely with analysts and strategists to build and present valuable risk management solutions to clients - in time learning how to develop these solutions yourself
You will develop trusted relationships with your existing portfolio of clients to retain their business and grow your portfolio
In time, you will learn how to deal independently for your portfolio of clients on the largest traded market in the world.
What we offer
Competitive base with average OTE of Y1 £70k, Y2 £140k, Y3 £210k
Transparent commission structure, with uncapped and residual commissions received on a pound-for-pound basis.
Life-changing equity opportunities
Legendary corporate trips abroad
To apply for this job please visit LinkedIn.