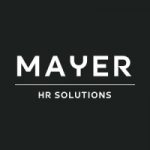 Business Development & Branch Manager (Industrial Automation)
Our client is an international company and a global supplier of industrial systems, spare parts and components, expert in industrial engineering and automation with the headquarter in Amsterdam, the Netherlands. The products come from different branches of industry such as electronics, hydraulics, motors, pneumatics, pumps, sensors, and everything to do with industrial automation.
The company provides clients from such industries oil&gas, automotive, food and beverage etc with the highest quality industrial automation solutions globally.
With the wide network of own branches and partner representative office in 12 countries (The Netherlands, Germany, France, USA, Canada, Spain, Russia, Uzbekistan, Armenia, Georgia, Kazakhstan and Mongolia) as well as well-functioning logistics system the company provides the shortest possible delivery time to any destination worldwide.
Our client is looking for a Business Development & Branch Manager to promote and expand automation and engineering products & services on the European market, lead and manage a team of professionals to meet and exceed goals, and ensure the operational soundness of the branch. In this role you will develop new and execute growth strategy for the European market, develop existing accounts and acquire business from past network relationships.
Responsibilities include:
Develop and execute growth strategy for the European market.
Conduct market analysis and create development plan for the region to optimize sales coverage with sales members and existing distributors.
Develop existing accounts and attract new clients from past network relationships.
Increase sales through a deep knowledge of entire portfolio of products and applications.
Develop meaningful relationships with customers and distributors.
Liaise with technical and engineering team to ensure providing tailor-made solutions to customers.
Lead and manage a team to achieve individual and branch goals.
Ensure a smooth branch operation, liaise with the main office to enhance operational activities of the branch.
The ideal candidate:
Must be experienced in selling industrial automation solutions (5+years), with strong existing relationships and accounts within the industry.
Proven track record of sales strategy development and execution.
Must be a decision-maker with well-developed interpersonal communication skills and problem solving skills.
Has strong leadership skills, great organizational skills and the ability to motivate and develop the branch team.
2+ years' experience in a manager role.
English, Dutch, Russian - full working proficiency.
Has degree in engineering or technical sales.
Salary package:
Base salary
Performance Bonus
To apply for this job please visit LinkedIn.