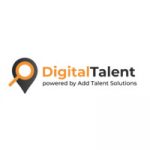 Business and Projects Administrator
IT savvy and smooth operator with over 5 years of experience in administering business in the UK? We want to hear from you! A boutique consulting practice in Great Portland Street is looking for an experienced Office Manager to support local and internationally dispersed team and company's projects.
The role would see the successful candidate being responsible for: overall coordination of the international project portfolio documentation, collaboration and support to the US, Ukrainian, Georgian, Lithuanian satellites and their client portfolios. Including, but not limited to:
General Administration
Supporting the company in a variety of ways including communications, scheduling, data entry and office management.
Maintaining and Creation of Complex Co-related Company and Project Calendars.
Assistance with travel arrangements, meeting room bookings, visas.
Following instruction from stakeholders, consultants, project managers and executive team, on ad hoc and confidential assignments.
Keeping the company's filing system in order, assisting with implementation of new administration systems; adding applicable information into CRM, Project Management software.
Making new personnel onboarding arrangements.
Organising and coordinating staff and external meetings, moderating on-site video-conferences, sorting and distributing incoming and outgoing post.
Meeting minute preparation and circulation in agreed timeframe and manner, logging applicable tasks into project management software.
Business Administration
Coordinating with bookkeeper, documentation of the company and project expenses, processing necessary payments.
Liaison with external Accountant.
Liaison with local and mobile banks, opening and management of the new and existing bank accounts.
Search and support for virtual office providers for the portfolio of clients.
Recruitment Support
Organizing and recording UK team and freelance recruitment and searches, organising training for the staff.
Assistance with posting of vacancies, screening candidates in recruitment channels, keeping the database of applicants.
Participation in recruitment exercises and candidate pre-screening, CV filtering.
Facilities Management:
Procuring office supplies, budgeting and preparing expenditure reports.
Creation, Control and Updates to preferred Supplier Database, Contacts Database, Client Database, Contracts Register/Database, Casework register.
Office and Accommodation, meeting space search if applicable, issue resolution and conflict mitigation, set-up and control of facilities services, preferred supplier research and vetting.
Requirements:
5+ years experience of office management in London.
Business fluent Russian or Ukrainian
Experience in minute taking and project support.
3+ years experience in assisting with expense reports and coordination with bookkeeper and accountant.
Experience in bank liaison and supplier management.
EA experience to HNWI is an advantage.