Archived (not relevant)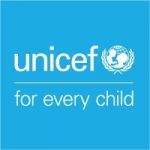 Business Analyst (Unison), (P-2), TA (364) days, Post # 124457, PFP, Geneva, Switzerland
UNICEF works in some of the world's toughest places, to reach the world's most disadvantaged children. To save their lives. To defend their rights. To help them fulfill their potential. Across 190 countries and territories, we work for every child, everywhere, every day, to build a better world for everyone.
And we never give up.
UNICEF is embarking on an accelerated effort to increase uptake and systematic usage of UNISON – the UNICEF-adapted Salesforce customer relationship management system (CRM) across the spectrum of its partnerships management function. The goal is to maintain and manage all donor partner relationships on UNISON globally (horizontally and vertically), driving revenue growth and promoting partnership knowledge-sharing and coordination, tracking of income and pipeline funding, and enabling increased financial and non-financial support to drive results for children.
The UNISON Business Analyst will play a critical role, translating the business needs of the Public Partnerships Division (PPD) particularly at HQ, but also at Country Office and Regional Office level to the Technical Team and ensuring efficient collaboration to maximize output of the Project.
For every child, a Champion


Under the direct supervision of the Sr. Project Manager (UNISON), the Salesforce Business Analyst is expected to work in the planning, design, development, testing, roll-out and support of the public CRM solution with the Salesforce platform. The incumbent will be a vital link between the business and technical teams and be responsible for drafting documents, consulting and coordinating with relevant HQ teams as well as Country Offices and Regional Offices, to support effective integration and drive user adoption for public sector partnerships.
This role is expected to take ownership for coordination across teams working on public partnerships, responding to operational issues, and communicating to the wider team. The incumbent will demonstrate strong ability to effectively self-manage priorities and be able to collaborate effectively between end users and technical teams.
The incumbent will work closely with the Sr. Project Manager (UNISON), Business Relations Management team, business stakeholders, and technical team (Salesforce Solution lead, Integration developer, Salesforce support resources, contracted providers of Salesforce apps) in roll out and adoption of the technical solution. The focus will be primarily on solutions and uptake for teams working on public sector partnerships across the organization.
How can you make a difference?

Assess business user needs and coordinate with technical teams to inform and shape technical solution
Work with Public Partnership teams at HQ, Country and Regional Office levels to gather, understand and define business requirements and translate the requirements into technical briefs.  
Develop DevOps user stories and to-be process flows to deliver business requirements. Ability to identify gaps and look for ways to improve system adoption by users.   
Liaise with broader UNISON team to ensure selected priorities and proposed solutions are consistent with and support the larger infrastructure and workflow.
Document and maintain business requirements
Contribute to the maintenance and update of planning tools and assessments to support technical design, business requirements gathering and the implementation of the CRM for public partnerships management.
Create reports and dashboards to meet operational requirements. 
Provide input to the planning, development, testing and global roll-out of enhancements on the CRM for public partnerships management.
Support the UNISON team to create and maintain documentation on processes, application configuration, user support materials and systems operations documents.
Maintain up-to-date information related to public partnerships on the SharePoint communications site, maintain quality and relevance of guidance materials, and serve as focal point for public sector project-related questions.
Facilitate UNISON adoption and usage
Data cleansing and mapping to import large volumes of data. 
Deliver system demos, show-and-tell sessions and end-to-end system testing for public partnership management. 
Contribute to the development of training materials and content and conduct user training sessions and support user adoption.    
Monitor and measure progress of project
Track common sources of technical issues or questions and provide input to Senior Business Analyst and technical team.
Inform UNISON team decision-making on possible process changes to help optimize current procedures in support of maximizing outcomes.
Manage daily workload and monitor prioritization of work items in line with plans, implementation progress and user feedback. 

DELIVERABLES


Under the direct supervision of the UNISON Senior Project Manager, the incumbent is expected to:
Identify objectives and timeframes for implementation of UNISON public partnerships management, including mapping of business requirements, identification of necessary enhancements and providing support for the ERM and CRM integration.
In collaboration with the UNISON corporate team, build the capacity of Public Partnerships colleagues across the organization and support them in the effective use of UNISON. This will include: a stock-take to assess current capacity; supporting the central training plan and hosting trainings to upskill Partnerships staff on use of UNISON; and fielding queries for UNISON support.
Support colleagues working on public partnerships to upload new information, 'clean-up' pre-existing data at HQ level in UNISON and monitor/maintain quality of information to ensure it accurately reflects the portfolio of current partnerships and new opportunities from public sector partners.
Develop and/or fine-tune partner-specific dashboards and reports generated in UNISON for use in PPD management decision-making and partner management to promote collaboration across teams and the rest of the organization and to inform Regional and Global analytics and forecasting.

Estimated Duration of the contract
Reporting To

UNISON Senior Project Manager

Working Place

Geneva, Switzerland is the official duty station. (Flexible work arrangements may be applied if there is a need in CET or EST time zone).

To qualify as an advocate for every child you will have…

Education

A first-level University Degree in one of the following or equally relevant fields: international relations, political science, communications, management information systems, business administration, information technology management, or other related social science field is required. 

Experience

A minimum of 2 years relevant professional experience in a large international organization is required.  
Proven partnerships resource mobilization experience with UNICEF and understanding of partnership life cycle, especially from a public partnerships perspective, is a must.
Experience in project management or coordination, preferably across multiple stakeholders, teams and geographies.
Solid experience with Salesforce for partnership management is required, including proficiency with reports and dashboard generation, data analysis, and data management.
Experience with preparing and facilitating bespoke (online) learning and training sessions is required.
Experience with data analysis, synthesis, and application is highly desired.
Candidates with demonstrated strong communication and stakeholder management skills will be preferred.
Experience working with DevOps, SharePoint, and PowerBi is desirable.
UN/UNICEF experience an asset.

Language Requirements

Fluency in English is required.
Knowledge of another official UN language (Arabic, Chinese, French, Russian, or Spanish) is an asset.

For every Child, you demonstrate...


UNICEF's Core Values of Care, Respect, Integrity, Trust, and Accountability (CRITA) underpin everything we do and how we do it. Get acquainted with Our Values Charter:
UNICEF Value


The UNICEF competencies required for this post are...
Demonstrates Self Awareness and Ethical Awareness (1)
Works Collaboratively with others (1)
Builds and Maintains Partnerships (1)
Innovates and Embraces Change (1)
Thinks and Acts Strategically (1)
Drives to achieve impactful results (1)
Manages ambiguity and complexity (1) are required.

During the recruitment process, we test candidates following the competency framework. Familiarize yourself with our competency framework and its different levels: competency framework here.
UNICEF is committed to diversity and inclusion within its workforce, and encourages all candidates, irrespective of gender, nationality, religious and ethnic backgrounds, including persons living with disabilities, to apply to become a part of the organization.
We offer a wide range of benefits to our staff, including paid parental leave, breastfeeding breaks and reasonable accommodation for persons with disabilities. UNICEF strongly encourages the use of flexible working arrangements.
UNICEF has a zero-tolerance policy on conduct that is incompatible with the aims and objectives of the United Nations and UNICEF, including sexual exploitation and abuse, sexual harassment, abuse of authority and discrimination. UNICEF also adheres to strict child safeguarding principles. All selected candidates will be expected to adhere to these standards and principles and will therefore undergo rigorous reference and background checks. Background checks will include the verification of academic credential(s) and employment history. Selected candidates may be required to provide additional information to conduct a background check.
Remarks


UNICEF PFP-Geneva is currently reviewing organizational changes; therefore, the successful candidates may be asked to commence duties remotely, and they may later be asked to relocate and be assigned to the final post-duty station/location in Berlin.
UNICEF appointments are subject to medical clearance.  Issuance of a visa by the host country of the duty station, which will be facilitated by UNICEF, is required for IP positions. Appointments may also be subject to inoculation (vaccination) requirements, including against SARS-CoV-2 (Covid). Government employees that are considered for employment with UNICEF are normally required to resign from their government before taking up an assignment with UNICEF. UNICEF reserves the right to withdraw an offer of appointment, without compensation, if a visa or medical clearance is not obtained, or necessary inoculation requirements are not met, within a reasonable period for any reason.
Only shortlisted candidates will be contacted and advance to the next stage of the selection process.