Archived (not relevant)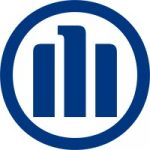 Business Analyst Accounting & Closing (m/f/d)
Job description:
Who we are?
Group Accounting & Reporting provides reliable, high quality financial information to management, investors, analysts, regulators and the general public through external reporting.



As Business Analyst Accounting & Closing you will be part of the Closing and Principles Reinsurance team of Allianz SE.



The Closing and Principles Reinsurance team is in charge of reinsurance based accounting and reporting requirements under IFRS, HGB and Solvency II for Allianz SE, the holding and reinsurance company of Allianz Group.
The responsibilities of this team range from accounting policy guidance, preparation of quarterly and annual closings, planning and analysis of financial data to presentation of results to various internal and external
stakeholders (Management/Supervisor/Public).



As Business Analyst of the Closing and Principles Reinsurance team you will ensure that our accounting principles are transformed into our system architecture efficiently.


How can you make an impact?
You are responsible for the business support and development of our SAP applications (FI / BW) as well as our data warehouse and reporting tools in the non-SAP environment
You are responsible for our data interfaces between SAP-FI and other SAP and non-SAP applications
You will continuously analyze processes and workflows and, together with our accounting specialist, develop customized solutions for the further development of our accounting processes
You will transform our Accounting requirements with focus on high quality into technically detailed, system-based concepts, which can be used as basis for the technical implementation
You discuss and align these concepts and processes with all stakeholders and act as a interface to the IT colleagues
You participate in projects directly impacting SAP-FI / BW or relevant interfaces
What are you made of?
Minumum Qualifications:


You have completed a university degree – preferably in Accounting, Finance, IT, Business Administration, Economics, Mathemathics
Fluent written and verbal conversational skills in German and English
You have a strong command of MS Excel (including VBA skills) and MS Access
Previous experience in business related functions (e.i. Sales, Operations, Claims, Underwriting, Investment Management, Asset Management, Consulting, Product Development, Finance, Market Management, Digital / Tech etc.) is a plus
Preferred Qualifications


You have already gained professional experience (minimum 3 years) in the fields of accounting, financial process consulting or project management, preferably in the insurance industry
You have profound knowledge in the SAP environment and in this context an understanding of customizing
You have gained experience in the area of Data Warehouse management
You have a good understanding on accounting business processes
Besides your accounting knowledge, you also provide an understanding for technical issues
You enjoy designing and optimizing processes independently
Do we have what you need?
Flexible working arrangements (opportunity to work from home few days per week)
Individual and Excellent career development opportunities/plans
Family friendly working environment
Health & well-being offerings
Company pension & health insurance
Multi-national, diverse and inclusive community
Opportunity to make an impact on our sustainability initiatives
And there is much more!Find out more here:Allianz SE Benefits


More information regarding our recruitment process:Allianz Careers


Additional Information:


We offer: Career development programs, Workwell@AllianzSE, Flexible working arrangements


We support Ukrainian and Russian job-seeking refugees looking for a new job - your applications are welcome!



Senior Recruiter: Ms. Ms. Sabrina Diclemente: +49 89 3800 69518.More information regarding our recruitment process:Allianz Careers
Please submit your applications only via our online tool.



1384 | Finance & Accounting | Professional | Allianz SE | Full-Time | Permanent