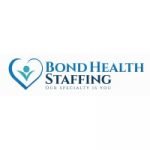 Bridges To Care Social Worker
Social Worker needed in Brooklyn

Full-time position

About The Job


The CCBHC is comprised of several community based programs providing direct care to over 3,200 clients annually, both on site and in the community.
Additional Responsibilities Include


The Bridges to Care Social Worker reengages clients who have stopped attending treatment and are deemed a risk to harm self or others or an elevated risk for hospitalization. Working primarily in the field, the social worker provides in-home crisis stabilization/treatment services/supports.
Conducting crisis evaluations to ascertain level of risk and uses evidence based interventions to manage risk
Using motivational enhancement approaches to increase client (re)engagement in care and services
Assisting clients with scheduling appointments for behavioral health, and physical health services and addressing barriers that may impact clients' ability to keep appointments, advocating for clients who need support
Participating in hospital discharge planning; communicating with service providers and family members to increase likelihood the client will have a successful transition back to the community and engage in outpatient services
Maintaining accurate and up-to-date case records, e.g. progress notes, assessments, statistics, and other documentation as required by the company and other governmental licensing and funding entities.
Attending provider meetings to promote collaboration and coordination of services
Participating in supervision and training activities

TO QUALIFY

Master's level degree in human services field with appropriate NYS licensure (e.g. LMSW, LMHC, LCSW).
CASAC is a plus.
Experience working with clients with severe mental illness and/or substance use;.
Experience working as part of an interdisciplinary team;
Experience providing care management or care coordination in a medical or behavioral health environment;
Fluent in Spanish and/or Russian a plus

Howard Newman


For more information and to apply, please contact:


Account Manager, Bond Health Staffing


5824 12th Avenue
Brooklyn, NY, 11219
Office: 1-718-302-0040 ext. 204
Fax: 1-718-302-0070
Howard@bondhealthstaffing.com