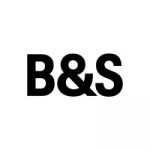 Brand Growth Manager
Brand Growth Manager
Are you a data-driven problem solver who takes ownership over your projects? As a Brand Growth Manager, you are responsible for driving the brand and category growth of leading brands that we represent as distributor to our customers all around the world.
You are commercially driven and a strong communicator with an entrepreneurial spirit. This enables you to be the go-to-person for different stakeholders who you'll need to deliver your goals.
Reach your full potential as a Brand Growth Manager
This key role is all about collaboration based on partnerships. You pull the strings and know exactly with whom and when to engage.
You'll do this by, among other things:
· Analysing data. You then translate these into concrete actions.
· Connecting with stakeholders, both internal and external. As the project manager, you are the point of contact for all involved.
· Developing trade presentations and present these to your sales colleagues and customers.
· Working together with your colleagues from Sales, Purchase, Marketing and other departments. You keep in touch with our Brand Ambassadors to make sure you always know what's going on, on shopfloors.
This is you
You are a curious person, always asking questions and looking for answers. In addition, you like to challenge yourself and others to find new ways of doing things!
You
· Have a Bachelor's degree;
· Have gained at least 5 years of working experience in a commercial role or as a Category Manager or Trade Marketeer;
· Bring experience from a FMCG brand supplier;
· Are fluent in English. Speaking Dutch would be an advantage.
We offer you
· A good monthly salary of € 4.909,- fitting with your experience, plus a yearly fixed Christmas bonus and a performance dependent bonus;
· The most up to date hardware (like a laptop and mobile) and software to ensure you complete your job in the best way possible;
· Working from home if compatible with your job and the job-related tasks;
· 25 vacation days, with the possibility to earn additional days;
· A travel allowance of up to 75 km single trip when you work at the office or homeworking allowance if you're working remotely;
· Free use of our own gym in our Dordrecht location.
To apply for this job please visit LinkedIn.