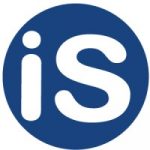 Bradley International Part-Time Retail Sales Associates
INTERNATIONAL SHOPPES, a High End Luxury Retail company with store locations in several international airports including Boston Logan International Airport, is looking for SUPERSTARS who excel in top notch customer service to join our exciting team at Bradley International!
Immediate Openings Available
PART-TIME RETAIL SALES ASSOCIATE (Flexible to work ANY shifts, including NIGHTS, WEEKENDS and HOLIDAYS! ).
Responsibilities
Responsible for selling merchandise based on customer's needs while maintaining a clean appearance of selling floor and stock area.
Greet customers and ascertain what each customer wants or needs.
Demonstrate in-depth knowledge of all products.
Accurately track sales transactions while adhering to company policies and procedures.
Attend all required training sessions held vendors and International Shoppes.
Responsible for promotion set-up and maintenance.
Responsible for maximizing brand sales.
Provide excellent customer service.
Experience And Education
Proven knowledge and selling experience with minimum of 1 year retail sales experience.
Fluency in these languages preferred: Japanese/Italian/French/Spanish/German/Russian/Chinese, other languages are welcome.
Superior verbal, written, and telephone communication with customers and company management
Willingness to learn product knowledge and selling skills
Meticulous attention to International Shoppes and vendors' dress code
Must have an animated, personable attitude dedicated to striving for the best sales and exceptional customer service
Must be flexible with shifts – MANDATORY Weekends and Holidays
Must be able to comfortable lift up to 35 lbs and standing up for long period of time (at least 8 hours per shift)
High School Diploma (or GED or High School Equivalence Certificate)
Important Information On Our Application Process
If you are shortlisted you will receive an email invitation to book into a phone/face to face interview. To ensure you don't miss out on this opportunity, please check your emails regularly, including your junk mail folder.
We Offer
Merchandise Discounts.
Great work environment.
Great opportunity to work for and be trained by great brands.
To ensure that we continue to hire competent, ethical and trustworthy individuals, all candidates will be required to complete a thorough a Security background check prior to receiving any final offer of employment from International Shoppes.
We are an Equal Employment Opportunity Employer
Powered by JazzHR