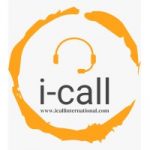 Bilingual (Ukrainian/Russian and English) Interpreter
i-Call International is looking to hire US-Based Ukrainian/Russian and English Interpreters to work remotely via 1099 contract
As a consecutive medical interpreter, your primary responsibility is to facilitate communication between healthcare providers and patients who speak Ukrainian or Russian.
Your duties may include:
Interpretation: You will be responsible for accurately interpreting medical terminology, diagnoses, treatments, and other information between Ukrainian or Russian-speaking patients and English speaking healthcare providers, including doctors, nurses, and other medical staff.
Cultural mediation: You may need to provide cultural mediation services to help patients understand the healthcare system and how to navigate it effectively. You may also need to help healthcare providers understand cultural differences that may affect patient care.
Confidentiality: You must maintain patient confidentiality and adhere to ethical standards in the interpretation profession.

Qualifications for Armenian consecutive medical interpreter:
Fluency in Ukrainian and English or Russian and English.
Experience in interpretation or Translation
Knowledge of medical terminology and familiarity with the healthcare system is also important.
Good working laptop, high speed internet and USB headset

Timings: Since it is a 1099 position, you can choose your schedule from 9 am to 6 pm EST
Pay rate:
18 USD per hour of Talk-time.