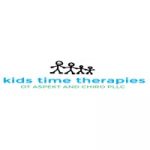 Bilingual Occupational Therapist
The Role
OT Aspekt & Chiro PLLC is seeking Bilingual Occupational Therapists to provide Home Based and Telehealth Occupational Therapy sessions to children with special needs in the NYC (Brooklyn, Queens, Manhattan, Bronx, Staten Island) area. Part-Time and Full-Time Schedules are available.
We are looking for a skilled, licensed Occupational Therapists to provide quality care and direct services to children from birth to age 3. You will be working with children who have disabilities. Duties will include conducting physical and psychological assessment of clients, developing treatment plans, assessing home environments of the children.
Occupational Therapist Responsibilities
Provide screening, identification, assessment, diagnosis, treatment, intervention, and follow-up services for children with developmental delays and/or disabilities.
Educate family members and caregivers on different intervention strategies to facilitate active involvement and carry-over.
Maintain an accurate record of services provided and submit evaluation reports and monthly progress reports in a timely manner.
Work is performed in such diverse settings as clinics, client homes, family daycare homes, daycare centers, or other community settings.
Consult with other team members regarding the patient's progress.
Ability to work closely with children between the ages of 0-3.
Occupational Therapist Requirements
Bachelor's Degree in Occupational Therapy is required. Master's Degree, preferred.
NYS Occupational Therapist License.
Must be comfortable providing services in both home and community-based settings
Proficiency with computers, especially with patient and healthcare databases (EMR)
At least six months to a year of prior Early Intervention Experience (Preferred)
Bilingual Spanish or Russian are strongly encouraged to apply.
About Us
OT Aspekt PLLC is a NYS Early Intervention agency specializing in providing early intervention (EI) Services to children Birth to three years of age. We specialize in special education services for young children in their homes, community setting, and our daycare centers in the greater New York Area. Our staff are experienced clinicians who pride themselves in providing quality services. We serve children and families from all communities in New York City and many of our staff members are bilingual with a variety of languages.
OT Aspekt & Chiro PLLC is an Equal Opportunity Employer. It is our policy to make all personnel decisions without discriminating on the basis of race, color, creed, religion, sex, physical disability, mental disability, age, marital status, sexual orientation, citizenship status, national or ethnic origin, and any other protected status.