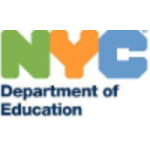 Bilingual Education in Russian Teacher
The New York City Department of Education is the nation's largest public school system, serving 1.1 million students from every background and corner of the globe. Each year, we hire diverse, qualified, and talented teachers across all subject areas and grade levels. This year, we are actively recruiting certified and passionate Bilingual Education in Russian Teachers for the current school year and for fall 2023-2024 teaching positions in our schools.
Compensation and Benefits
New York City public schools offer a range of competitive starting salaries based on education and years of teaching experience. A starting salary for a teacher with a master's degree and no prior teaching experience is $68,652, or $61,070 for a teacher with a bachelor's degree and no previous teaching experience. Teachers with prior teaching experience may initiate a compensation review process after they begin teaching that considers levels of education, degrees, and years of full-time teaching experience. An increase in compensation may be backdated. Visit the UFT website for more information on salary differentials: https://www.uft.org/your-rights/salary/doe-and-city-salary-schedules/teachers-salary-schedule-2018-2021
Comprehensive health insurance plan, including medical, dental, optical, and prescription drugs
Enrollment in a pension plan
Opportunities for additional income through a wide array of incentives and school positions that will inspire and challenge you as an educator
Requirements
To teach in New York City, candidates must meet the following requirements:
Possess or be on track to earn New York State Department of Education teacher certification by September 1, 2023
Complete an NYC Online Teacher Application at TeachNYC.net
One application gives you access to networking resources and hiring opportunities across all 1,800 New York City schools. Visit TeachNYC.net to learn more about our application requirements and apply to teach in New York City today!
AN EQUAL-OPPORTUNITY EMPLOYER
It is the policy of the Department of Education of the City of New York to provide educational and employment opportunities without regard to race, color, religion, creed, ethnicity, national origin, alienage, citizenship status, age, marital status, partnership status, disability, sexual orientation, gender (sex), military status, prior record of arrest or conviction (except as permitted by law), predisposing genetic characteristics, or status as a victim of domestic violence, sexual offenses and stalking, and to maintain an environment free of harassment on any of the above-noted grounds, including sexual harassment or retaliation. Inquiries regarding compliance with this equal opportunity policy may be directed to the Office of Equal Opportunity, 65 Court Street, Room 1102, Brooklyn, New York 11201, or visit the OEO website at http://schools.nyc.gov/OEO
To apply for this job please visit bit.ly.