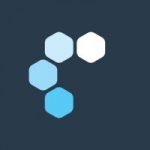 Bilingual Analyst – Multiple Languages Considered
At LegitScript, we are passionate about making the internet and payment ecosystems safer and more transparent. We help companies of all sizes keep their services legal and safe for consumers. To do this, LegitScript combines big data with the world's leading team of experts skilled in highly regulated and complex sectors, including transaction laundering detection, pharmaceuticals, online gambling, and more.
The result? Unmatched accuracy and deep risk analysis that identifies which commercial entities play by the rules, and which do not. Our diverse industry partnerships provide unique insights that keep businesses and governments at the forefront of emerging trends. That's why LegitScript is trusted by the world's largest search engines, internet platforms, payment companies, and regulatory agencies.
The Analyst is responsible for the accurate analysis and classification of assigned websites, products, and / or merchants; and/or classify certification applicants. They use open-source intelligence, proprietary tools, and industry best practices to identify potential areas of risk or non-compliance. By identifying potentially risky, illegal, or otherwise violative activities, the Analyst contributes directly to LegitScript's mission of making the internet and payment ecosystems safer and more transparent. They work in a fast-paced environment and are comfortable balancing competing priorities and delivering their work within deadlines.
What You'll Do

Analyze, assess, and/or classify websites, products, and/or merchants in high risk sectors by using open-source intelligence, proprietary tools, and industry best practices, and leveraging contextual data
Understand and utilize the various tools and resources necessary to perform regular program tasks
Make quick, accurate analytical decisions based on information that is, at times, ambiguous
Summarize analysis findings in clear, concise written reporting
Submit reports, adhering to your program's reporting standards, within strict deadlines
Escalate questions to appropriate colleagues using sound judgment
Assist on other projects and tasks when assigned to do so by Manager
Assist in the maintenance of program documentation as directed by Sr. Analysts and Manager
Engage in behaviors aligned with LegitScript's core values: Be Awesome, Be Open, Be Thoughtful, Be Invested
Exhibit a growth mindset by being open to feedback, embracing change as an opportunity
Regularly communicate with client(s), in coordination with Manager, via email, phone, or video conference as needed

What You'll Bring:
Ability to work in a dynamic market with a continuous improvement mindset
Comfortable accepting feedback for overall growth
Excellent time management and prioritization skills
Ability to use good judgment and make sound independent decisions
Experience with large data sets (Excel and Google Sheets)
Fantastic attention to detail
Problem-solving skills, as well as the ability to use good judgment and make sound independent decisions
Self-motivated, independent, resourceful, and curious
Strong interpersonal and communication skills
Tech-savvy
Well-developed ability to speak, read, comprehend, and write English
Proficiency in any of the following languages
Spanish
Portuguese
German
Arabic
Russian
Ukrainian
Japanese
Korean

This job description is not designed to cover or contain a comprehensive listing of activities, duties or responsibilities that are required of the employee. Duties, responsibilities and activities may change or new ones may be assigned at any time with or without notice.
Please note that visa sponsorship is not available for this position. We cannot support international remote work.
In addition to competitive salaries, full-time employees enjoy a great benefits package:
Multiple Medical plans (one with $0 employee premium option), Dental & Vision plans
401k with company match and immediate vesting
Generous paid time off package and 11 paid holidays
And much more!

If you got to this point, we hope you're feeling excited about the job description you just read. Even if you don't feel that you meet every single requirement, we still encourage you to apply. We're eager to meet people that believe in LegitScript's mission and can contribute to our team in a variety of ways – not just candidates who check all the boxes.