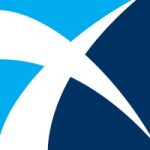 BHJOB15656_17197 – Marketing Development Manager
The recruitment team at Myticas Consulting is looking for an experienced Marketing Development Manager who would be interested in a full-time permanent opportunity offered remotely within the United States.
Key Responsibilities:
The development and execution of a geographically defined growth strategy for the Enterprise Business Unit including revenue projections, forecasts, challenges, drivers and a view of the competitive landscape
Identification of key sectors in each geography and key players in the value chain to target.
Building suitable business cases for investment and focus in growth geographies
Identification and development of new go to market partners in identified regions.
Co-ordinate across multiple organisations and skill sets to determine the development strategy for key geographies, including supporting our channel partners
Work with and support both Marketing and Sales (including Channel Partners) to deliver key campaigns to execute growth in the identified markets and bring in leads for sales teams to close.
Support sales and marketing to close business within the defined markets
Identify urgency drivers by region/country for our key target use cases / sectors
Review and develop go-to-market strategies for identified target geographies
Define key solutions and positioning of our products by geography
Essential Knowledge and Skills:
Inmarsat is an international company with global satellite connectivity. To manage the geographic market strategy, you will need to demonstrate an ability to understand market dynamics of different regions, including Asia Pacific, EMEA and the Americas.
Experience of business planning in a technical solution environment
Experience in working highly complex matrix organisations to ensure revenue growth is achieved globally
Experience of delivering high growth numbers and to set strategies for entering emerging markets and geographies
Strong commercial skills with the ability to co-ordinate and negotiate internally and externally in order to influence senior leaders and inspire confidence from our sales team and channel partners
Ability to engage external customers and end users from multiple regions with a consultative sales approach to understand industry dynamics and growth opportunities for Inmarsat
Track record of developing new revenue generating partnerships and customers.
Desirable Knowledge and Skills:
Knowledge of Inmarsat products and solutions
P&L management skills
Business experience and cultural awareness of emerging markets, such as LATAM, Asia and CIS.
Language capability in Portuguese, Spanish, Russian and/or Mandarin is an advantage.
Understanding of the commercial landscape of the Satellite industry ideally across the main land-based markets: Utilities, Mining, Agriculture, Aid & NGO, Media and others
To apply for this job please visit LinkedIn.