Archived (not relevant)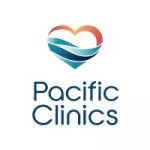 Behavior Intervention Specialist
Job Details

Description

Who We Are


Pacific Clinics is California's largest community-based nonprofit provider of behavioral and mental health services and supports. Our team of more than 2,000 employees speak 22 languages and are dedicated to offering hope and unlocking the full potential of individuals and families through culturally responsive, trauma-informed, research-based services for individuals and families from birth to older adults.
Who We Serve


Pacific Clinics serves children, transitional age youth, families, adults, and older adults. We offer a full range of mental and behavioral health services, foster care and social services, housing, continuing adult education and early childhood education programs to Medi-Cal eligible individuals and families throughout Alameda, Contra Costa, Fresno, Kings, Los Angeles, Madera, Orange, Placer, Riverside, Sacramento, San Bernardino, San Francisco, Santa Clara, Solano, Stanislaus, Stockton, Tulare and Ventura Counties.
What We Offer

Pay: $$25.21 to $26.76 per hour . Actual offers will be determined by the candidate's creditable years of experience in conjunction with internal equity considerations and based on the organization's current compensation practices.
We Offer Medical, Dental & Vision benefits, retirement options, Flex Spending, EAP, and more!
Employee engagement and advocacy opportunities to advance our justice, equity, diversity, and inclusion agenda across our Agency and throughout the communities we serve


Position Summary


Under the general supervision of the Comprehensive Services Manager, the Behavior Intervention Specialist will have the responsibility of modeling and implementing positive relationships and social-emotional skills for parents and staff as they work with various children with challenging behaviors and emotions. The Behavioral Intervention Specialist works with families to identify ongoing services necessary to help children develop appropriate behaviors. Attends, participates and conducts trainings on new research, current trends and developments in autism, trauma informed care, mindfulness, resiliency and other related topics.
Essential Duties And Responsibilites

Integrates a mental health perspective into program policies and procedures.
Provides ongoing staff professional development and mentoring on topics related to early childhood mental health.
Conducts presentations at policy council and/or parent events, as needed.
Conducts general developmental observations and assessments of individual children and group interactions and behavior trends.
Uses creative and flexible approaches to expand resources available for mental health support to children, families, and staff.
Works with parents, teachers, therapists and children to resolve problems, and/or triggers, sets and enforces appropriate limits for behavior.
Assists children in developing social, interpersonal and problem-solving skills. Utilizes approved techniques for management of assaultive behavior.
Develops and helps implement behavior intervention plans and individualized strategies.
Provides play-based/relationship-based intervention for children (birth to kindergarten entry), and their families.
Promotes social-emotional strategy implementation in the classrooms, FCC provider homes, and individual homes. Models positive relationships with the staff and families.
Works with families and staff in explaining and understanding mental health consultation and services, alleviating fears and misconceptions.
Provides crisis intervention for children in site based care situations as needed.
Writes articles for program newsletters about supporting positive mental health well-being.
Supports partner sites through regular contact directly and electronically to provide support and address questions or concerns regarding social emotional development.
Spends time in the classrooms during drop-off/pickup to build relationships with parents and children.
Facilitates group-based parent services related to early childhood mental health (e.g., parent-infant attachment groups, parent education groups, etc.).
Conducts services in a variety of settings, including client homes, community childcare/school settings, office, and/or other approved settings.
Must maintain an insurable driving record under Pacific Clinics' insurance policies and drive own vehicle on Pacific Clinics' business as directed.
Attends all required staff and parent meetings and activities.
Reports to work on time and maintains reliable and regular attendance.
Model Pacific Clinics' approach, mission and core values in all communication and correspondence.
Communicate effectively in a culturally competent and diverse consumer population and promotes favorable interaction with managers, co-workers and others.
Perform other duties as assigned.


Qualifications/Skills


To perform this job successfully, an individual must be able to perform each essential duty satisfactorily. The requirements listed below are representative of the knowledge, skill, and/or ability required.
Organizational Relationships/Interaction

Initiates and maintains professional interactions and communication with Clinic's employees and/or others.
Works on a programmatic level with various program options including center-based, home-based, and family child care.
Supports community partnerships and collaborations that are part of the program's mission and services.


EDUCATION And/or EXPERIENCE/POSITION REQUIREMENTS

B.A. degree in child development, early childhood education, Psychology, Education/Special Education, Child Development, Applied Behavior Analysis or related field.
Minimum of 6 months of experience working with children in a professional education setting.
Child development background and work experience with children 0-5 years old required.
Work experience with children and families, who have challenges in development/special needs, and/or challenging behaviors.
Experience and knowledge with behavior intervention strategies and plans.
Bilingual verbal fluency in Spanish, Armenian, Russian, Mandarin, Cantonese, or Korean highly desirable.
Ability to maintain participant confidentiality.
Must possess basic computer skills. Demonstrated proficiency with Microsoft Office applications (i.e. Skype, Outlook). Must be able to learn and use tablet and/or other assigned devices.
Excellent written, verbal, and interpersonal skills, ability to communicate ideas clearly, and understanding of cross-cultural differences required.
Ability to interpret and implement policies, procedures, and regulations.
Ability to demonstrate good judgment, exercise discretion, and maintain a high level of confidentiality in handling sensitive situations and documentation.
Ability to maintain positive customer interaction and professionalism, friendly, positive demeanor and professional maturity and work cooperatively with a variety of individuals and groups; demonstrated ability to interact well with children and their families, and to maintain a positive effect.
California Department of Justice/FBI criminal clearance, TB clearance, or completion of medical treatment, and CPR certification required.
Ability to provide proof of required vaccinations or positive titer showing immunity. A signed declination may be acceptable for certain vaccinations


Physical Demands


The physical demands described here are representative of those that must be met by an employee to successfully perform the essential functions of this job.
Desire and physical ability to play on the floor is necessary.
May occasionally need to provide gentle physical restraint children.
May be required to lift up to 45 pounds.


Work Environment


The work environment characteristics described here are representative of those an employee encounters while performing the essential functions of this job.
While performing the duties of this job, the employee is occasionally exposed to:
Outside weather conditions
Local business travel is required.
Work is generally performed in a classroom setting, or in an office environment, involving face-to-face communication.
Travel/overnight many be required associated with attendance at conferences, meetings and other duties.
Some exposure to communicable diseases.
Noise level in work environment may be moderate to loud.
Some evenings and weekends work may occasionally be required for events such as home visits, parent-teacher conferences, Parent Committee meetings, social or community events.


Site Specifics


A review of this description has excluded the marginal functions of the position that are incidental to job performance of the fundamental job duties. All duties and requirements are essential job functions.
This job description in no way states or implies that these are the only duties to be performed by this employee. The employee will be required to follow any other instructions and to perform any other duties requested by his or her Manager and/or Supervisor.
Equal Opportunity Employer


We will consider for employment qualified Applicants with Criminal Histories in a manner consistent with ordinance 184652 Sec.189.04 (a) and San Francisco Police Code, Article 49. Section 4905.