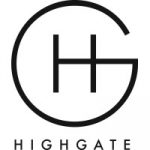 Banquets Operations Manager
Yearly
Highgate is a premier real estate investment and hospitality management company widely recognized as an innovator in the industry. Highgate is the dominant player in U.S. gateway markets including New York, Boston, Miami, San Francisco and Honolulu. Highgate also has an expanding presence in key European markets through properties in London, Paris, Barcelona, Vienna and Prague. Highgate's portfolio of global properties represents an aggregate asset value exceeding $10B and generates over $2B in cumulative revenues. The company provides expert guidance through all stages of the hospitality property cycle, from planning and development through recapitalization or disposition. Highgate also has the creativity and bandwidth to develop bespoke hotel brands and utilizes industry leading proprietary revenue management tools that identify and predict evolving market dynamics to drive out performance and maximize asset value. With an executive team consisting of some of the industry's most experienced hotel management leaders, the company is a trusted partner for top ownership groups and major hotel brands. Highgate maintains corporate offices in London, New York, Dallas, and Seattle.
The Banquet Operations Manager is responsible for assisting in ensuring the success of all banquet events, while maintaining a profitable operation and high quality products and service levels. He/she is also expected to share ideas to promote business; reduce employee turnover; maintain revenue and payroll budgets; and meet budgeted productivity while keeping quality consistently high.
Employees must, at all times, be attentive, friendly, helpful, and courteous to all guests, managers, and fellow employees.
Assist in overseeing all aspects of the daily operation of the hotel's banquet operation.
Supervise all banquet personnel.
Respond to guest complaints in a timely manner.
Work with other F&B managers and keep them informed of F&B issues as they arise.
Keep immediate supervisor fully informed of all problems or matters requiring his/her attention.
Assist in coordinating and monitoring all phases of Loss Prevention in the banquet operation.
Prepare and submit required reports in a timely manner.
Ensure preparation of required reports, including (but not limited to) Wage Progress, payroll, revenue, employee Schedules, quarterly actions plans.
Monitor quality of service in banquet operations.
Ensure compliance with all local liquor laws, and health and sanitation regulations.
Ensure compliance with SOPs in all outlets.
Ensure compliance with requisition procedures.
Conduct staff performance reviews in accordance with Highgate Hotel standards.
Understand and be able to prepare payroll and tip distribution.
Be involved in and/or conduct departmental and hotel training (CARE,
One to One
), etc.
Coordinate all banquet related food and beverage requirements with the appropriate departments.
Keep kitchen informed of accurate counts for plating.
Review menu/service with catering managers and banquet chef.
Maintain up to date details on banquet functions and communicate to supervisors.
Conduct ongoing training of captains/hourly employees to maintain standards of service.
Make personal contact with guests and assist them with any requests.
Supervise proper tabulation of all banquet checks and ensure that all checks are presented to guests for signature.
Bring to the attention of the Director of Banquets all materials and equipment that require ordering or need to be replaced.
Requisition liquor, etc. for banquet bars.
Ensure safety, sanitation, and cleanliness of service areas.
Oversee banquet set-up assignments.
Ensure inspection of all banquet areas for cleanliness and maintenance on a regular basis.
Supervise the work of banquet captains and observe the performance of hourly service personnel.
Obtain accurate count after guests are seated for plating and preparation of guest check.
Ensure the cleanliness and organization of office, work aisles and storage areas.
Control and maintain all service equipment. Write service requests as necessary.
Ensure overall guest satisfaction.
At least 1 years of progressive experience in a hotel or a related field.
High school diploma preferred.
Previous supervisory responsibility preferred.
Strong knowledge of service standards, and different service types (French, Russian, etc.).
Knowledge of food and beverage preparation techniques, health department rules and regulations, liquor laws and regulations.
Long hours sometimes required.
Medium work - Exerting up to 50 pounds of force occasionally, and/or 20 pounds of force frequently or constantly to lift, carry, push, pull or otherwise move objects.
Must be able to effectively communicate both verbally and written, with all level of employees and guests in an attentive, friendly, courteous and service oriented manner.
Must be effective at listening to, understanding, and clarifying concerns raised by employees and guests.
Must be able to multitask and prioritize departmental functions to meet deadlines.
Approach all encounters with guests and employees in an attentive, friendly, courteous and service-oriented manner.
Attend all hotel required meetings and trainings.
Participate in M.O.D. coverage as required.
Maintain regular attendance in compliance with Highgate Hotel Standards, as required by scheduling, which will vary according to the needs of the hotel.
Maintain high standards of personal appearance and grooming, including wearing nametags.
Comply with Highgate Hotel Standards and regulations to encourage safe and efficient hotel operations.
Maximize efforts towards productivity, identify problem areas and assist in implementing solutions.
Must be effective in handling problems, including anticipating, preventing, identifying and solving problems as necessary.
Must be able to understand and evaluate complex information, data, etc. from various sources to meet appropriate objectives.
Must be able to maintain confidentiality of information.
Perform other duties as requested by management.
Maintain a warm and friendly demeanor at all times.
Salary Range $75,000- $85,000