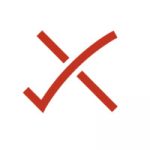 Banking | Compliance Officer
Flex Suisse is the number one service provider to empower legal & compliance departments with flexible workforce, managed legal services and professional search in Switzerland, Liechtenstein and Germany. For our most recent mandate we are looking for an exceptional talent in the following field:  
Banking | Compliance Officer | Zurich | Temp. 5 months | 100% | Immediately | CHF 120'000+

Tasks


Responsibilities:  
Provide relevant risk assessments and succinct compliance recommendations
Function as point of contact for external and internal compliance issues  
Advise and support the Front Office on all matters relating to KYC/AML
Prepare periodic review process for customer and legal due diligence
Implement potential remediation measures where appropriate


Requirements


Experience:    
Resident of Switzerland or Liechtenstein
Fluent in English and Russian, German is an asset
In-depth experience with KYC and Review Projects   
Min. 5 years of PQE as Compliance Officer in a global bank
Completed MLaw and/or relevant compliance certification


We are an equal opportunity employer enabling highly skilled talents with a variety of full- and part-time opportunities. Be passionate about your field of expertise and get in touch with us.
To apply for this job please visit join.com.