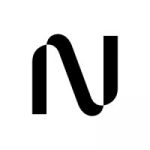 Backoffice Technical Project Manager
The company
Nebius is a modern technology venture offering strategic partnerships to leading companies around the world, empowering them to create their own local hyperscaler platforms and become trustworthy providers of cloud services and technologies in their own regions. In addition to innovative software and hardware (including server racks designed in-house), Nebius also provides a launch-ready business model and customizable tools for support, sales, and marketing.
Our aim is to empower our partners to create their own IT infrastructure and deliver cutting-edge, disruptive cloud solutions to local markets, while keeping security and compliance with international standards like ISO and GDPR top priorities.
We're a global company with offices in the Netherlands, Israel, Germany, and Serbia.
Our team
Nebius was founded by a core team engineers and business professionals with a proven track record of using cloud technologies to create value for other businesses. We know from experience that cutting-edge technologies can only make an impact if their innovation is matched by the level of the experts managing them, so as Nebius expands, our core priority is to attract the most qualified, enthusiastic, and driven individuals we can find to join our growing team.
The role
We're looking for a Backoffice Technical Project Manager to help develop our internal tools to meet the needs of our partners and customers.
You're welcome to work in our office in Amsterdam or Belgrade.
In this position, your responsibility will be to:
• Work with in-house development teams building connection between external systems and internal tools (including API)
• Help compile system requirements, support development and testing, and participate in the roll-out
• Build short- and long-term growth plans for internal tools with input from all customers
We expect you to have:
• 3+ years of experience as a senior project manager or product owner in IT
• Experience working for integrators as well as in retail, banking, and telecoms
• Technical expertise with CRM, analytical systems, and marketing automation tools
• Strong communication skills and a customer-oriented attitude
• Highly proficient spoken and written English and Russian
Does all that sound like your kind of challenge? Then join us!