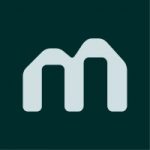 Back End Developer
Experience:
Minimum of 5 years of experience.
Technical Expertise:
Proficiency in MySQL, PHP 7, and PHP 8.
Strong understanding of Rest API, and familiarity with CodeIgniter, Phalcon, Laravel (or comparable OO MVC frameworks).
Roles and Responsibilities:
Undertaking programming activities involving code development, product design, and analysis requiring functional and system investigation.
Designing, implementing, and maintaining product modules or subsystems.
Adhering to established programming/development guidelines, following planned schedules and timelines in line with defined production processes.
Leveraging existing code or auxiliary tools for potential reuse, demonstrating problem-solving skills pertaining to code, documentation, and recurring issues. Handling challenges individually or as a team member.
Providing production support in alignment with service level agreements, actively participating in post-production support.
Executing test procedures as per the test plan, identifying issues, conducting unit and integration tests for functionality and limits. Performing error verification, version testing, and providing support for assigned products.
Authoring application and test features at the module level, and closely monitoring foundational activities.
Engaging in product deployments.
Anticipating development changes, ensuring stakeholders are well-informed about the effort and timeframe for each development task. Delivering on commitments concerning assigned projects and project management.
Generating accurate code for new or existing models/routines, or complex redesigns.
Assisting in monitoring, maintaining, and enhancing QA environments.
Reviewing and contributing to test cases/plans, aiding in emergency transition plans.
Conducting system analysis and design.
Preferred Experience and Skills:
Accredited university or college degree in Information Technology/Computer Science or a relevant discipline.
Proficiency of at least 7 years in MySQL, PHP 7, PHP 8, Rest API, and OO MVC frameworks.
Expertise in Object-Oriented PHP and experience with contemporary unit testing frameworks.
Sound knowledge of front-end JavaScript and modern JS frameworks such as React or Vue.
Advanced skills in querying relational data and fundamental database design (MySQL/MariaDB).
Familiarity with caching systems like Redis and NoSQL databases like MongoDB.
Practical experience applying SOLID principles and proficiency in MVC architecture.
Proficiency in basic product software troubleshooting and optimization for effective performance.
Familiarity with Linux system administration and the fundamentals of UNIX commands.
Proficiency in code versioning tools such as Git.
Understanding of server deployment and debugging (e.g., Graylog) processes.
Preferably, knowledge and experience in Node.js and TypeScript.
Preferably, proficiency in Russian or English language skills.
To apply for this job please visit LinkedIn.