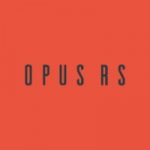 AWS Data Engineer – 12 Months – Outside IR35
Dropping over a note as I am currently on the lookout for an AWS Data engineer on an urgent requirement for a consultancy client of mine. You will be working directly with the end client on an AWS based project.
The contract is slightly strange when it comes to working practice. Initially you will be on a full time one month contract which afterwards will confirm to working 5 days a month for the following 11 months. The contract is completely remote working and will fall outside IR35.
If you can speak Russian and have worked on GIS data that would be a bonus!
If you are open to working in that way, please send over your most up to date CV ASAP as the client is looking to fill this role as soon as they possibly can. It should only be a one stage process so if you are able to start in the next few weeks I would love to hear from you.
To apply for this job please visit LinkedIn.