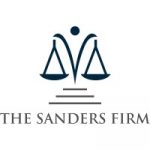 Attorney
One of New York's top plaintiff's personal injury law firms located in Garden City and Brooklyn, New York seeks an experienced attorney with 1-5 years of personal injury experience and excellent credentials. The firm offers competitive benefits and compensation packages including discretionary 401K matching, vacation time and health benefits. Salary commensurate with experience.
Fluency in Spanish, Russian, or Creole a plus.
If qualified and interested, please send your Resume todsanders@thesandersfirm.comas soon as possible.
To apply for this job please visit LinkedIn.