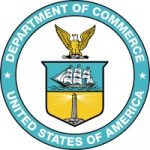 Attorney Advisor (International)
Duties
Summary
The Department of Commerce's Office of General Counsel, Commercial Law Development Program (CLDP) is seeking an Attorney Advisor with exceptional analytical, organizational and interpersonal communication skills to join our outstanding team of international technical assistance attorneys. Please read this Public Notice in its entirety prior to submitting your application for consideration.
Requirements
Qualifications
Qualification requirements in the vacancy announcements are based on the U.S. Office of Personnel Management (OPM) Qualification Standards Handbook, which contains federal qualification standards. This handbook is available on the Office of Personnel Management's website located at: https://www.opm.gov/policy-data-oversight/classification-qualifications/general-schedule-qualification-standards/ Applicants must possess one year of specialized experience equivalent in difficulty and responsibility to the next lower grade level in the Federal Service. Specialized experience is experience that has equipped the applicant with the particular competencies/knowledge, skills and abilities to successfully perform the duties of the position. This experience need not have been in the federal government. Experience refers to paid and unpaid experience, including volunteer work done through National Service programs (e.g., Peace Corps, AmeriCorps) and other organizations e.g., professional; philanthropic, religious; spiritual; community, student, social). Volunteer work helps build critical competencies; knowledge, and skills and can provide valuable training and experience that translates directly to paid employment. You will receive credit for all qualifying experience, including volunteer experience. To qualify at the GS-13, applicants must have acquired the amounts of skills and experience indicated below: - Fluency in Albanian, Armenian, Azerbaijani, Bosnian-Serbo-Croatian (BSC), Georgian, or Russian preferred but not required. - Prior experience and familiarity with the countries of Eastern Europe and Eurasia, particularly the Western Balkans and South Caucasus, is preferred. - Prior experience working in government, international development, civil society organizations, law firms or with foreign governments or international organizations is desirable. - Familiarity with commercial law topics such as trade, capital markets and finance, customs, intellectual property, telecommunications, economic competition, arbitration and alternative dispute resolution, public procurement, regulatory development, legislation, transparency, ethics and anti-corruption, corporate governance, privatization, etc. also strongly preferred.
Established in 1992, the Commercial Law Development Program is a division of the U.S. Department of Commerce that helps achieve U.S. foreign policy goals in developing and transitional countries through commercial legal reforms. CLDP's unique, government-to government technical assistance draws upon highly experienced regulators, judges, policymakers, business leaders, and attorneys from both the public and private sectors to deliver results that make meaningful and lasting changes to the legal and business environments of our host countries. More information about CLDP can be found at: cldp.doc.gov.