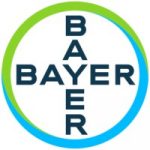 Associate Regulatory Affairs Specialist
At Bayer we're visionaries, driven to solve the world's toughest challenges and striving for a world where ,Health for all, Hunger for none' is no longer a dream, but a real possibility. We're doing it with energy, curiosity and sheer dedication, always learning from unique perspectives of those around us, expanding our thinking, growing our capabilities and redefining 'impossible'. There are so many reasons to join us. If you're hungry to build a varied and meaningful career in a community of brilliant and diverse minds to make a real difference, there's only one choice.
Associate Regulatory Affairs Specialist
In the position of associate regulatory affairs specialist you will support the administration of regulatory processes to obtain market authorization, registration and maintenance of certification of Radiology medical devices. You will work within EMEA and specifically CIS countries (Russia, Belarus, Kazakhstan, Kyrgyzstan, Armenia, Tajikistan, Turkmenistan, Uzbekistan, Mongolia, Azerbaijan, Georgia, including Ukraine).
Further on you will support EMEA regulatory hub in regulatory activities in the region.
Your Tasks And Responsibilities
Responsible for review of labeling and promotional material including translation in accordance with local regulations
Participate to Regulatory EMEA hub team meetings, prioritization activities, process improvements, RA strategies and efforts within EMEA region
Support external distributors and OEMs for regulatory activities if needed
Support local commercial organization, marketing, legal, quality, product supply from regulatory stand point if needed
Support global, regional and/or local projects for EMEA from regulatory standpoint, if needed
Support assessment needed by Global RA team for example country regulations, project development and product change assessment.
Support implementation of the new regulation in CIS countries including interaction with the quality, PS, commercial; legal, R&D departments globally, regionally and locally for implementation of the local requirements for labeling of medical devices according to the new EUAE regulation
Support registration and maintenance of medical devices in CIS region.
Who Are You
Bachelor or Master degree
Work experience 1-4 years - Previous experience in quality or regulatory is a large advantage
Ability to work with large amounts of information
Good communication skills (oral and written)
Trust and emotional stability
Analytical and constructive thinking
Ability to set priorities, perseverance in achieving goals
Ability to work in a team and comply with company processes in highly regulated environment
Written and spoken English/Russian language proficiency – advanced
Knowledge on the CIS current and new EUAE regulation is a plus
In this position salary scales and local benefits will apply.
Location: Netherlands (Maastricht) or Germany (Berlin). Potentially anywhere in Europe
Inspection and visit to CIS countries expected once every 3 to 6 months.
What Bayer Offers You
As a modern employer, we take care of our employees and help them find a balance between career development opportunities and personal life planning. We offer our employees a wide range of career prospects, a modern working environment and competitive compensation. Bayer employees benefit from great employment conditions, such as:
An excellent competitive salary based on a 38-hour workweek
An additional 8,33% holiday allowance and a bonus (based on company results)
25 days of leave, with the option of buying a maximum of 10 additional
A solid retirement plan and bicycle lease plan
An inspiring working environment with professional and committed colleagues
A successful innovative organization with international career possibilities
Challenges and possibilities to learn and to develop
In this position you can work remotely and local rewards will apply.
Be innovative, be Bayer. We shape the future of everyday health, patient care and agriculture. Together, we can advance health and nutrition for all.
YOUR APPLICATION
Do you want to work in a place where you can be just YOU?
Your unique personality, background and talents help build a strong, diverse and inclusive Bayer.
So join us! Be You, Be Bayer.
Location:Maasticht and working remote is an option
Division:
Pharmaceuticals
Reference Code:
787035