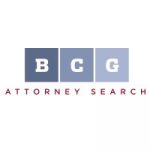 Associate Attorney with 3 years of litigation experience
Practice Area: Litigation - General (consumer), Job Type: Attorney,
Firm Type: Law Firm, Experience: 3 Years, Cleveland office of a BCG Attorney Search Top Ranked Law Firm seeks an associate attorney with 3 years of litigation experience. The candidate will provide legal advice and counsel in support of immigration matters before USCIS and the Executive Office of Immigration Review. Will research and interprets existing laws and regulations and anticipated changes to laws to guide informed decisions and reduce risk. Prepares and reviews all immigrant and non-immigrant visa matters. Reviews and process incoming documents. Must be Admitted to practice law in Ohio. Experience with executing high-volume family and business immigration or litigation cases preferred. Being bilingual is a plus. Immigration experience is a plus. With offices across the county, this firm represents immigrants and companies on a wide range of complex immigration issues. The highly knowledgeable and skilled attorneys have represented thousands of people in their immigration matters. The attorneys and staff are very diverse and speak many languages, including English, Spanish, Chinese, Korean, French, German, Russian, and many others. The founder of this firm has won numerous awards and recognition and is nationally known as a leader in immigration law. The firm provides free parking, health care, retirement benefits, and profit-sharing.Additional Skills: The candidate should have the Top 10% of the law school class. Excellent writing, organizational, and research skills are required. Must have Juris Doctorate from an accredited university. Diligence and organizational skills are necessary.