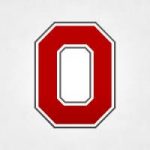 Assistant Professor
Screen reader users may encounter difficulty with this site. For assistance with applying, please contact hr-accessibleapplication@osu.edu. If you have questions while submitting an application, please review these frequently asked questions.
Current Employees And Students
If you are currently employed or enrolled as a student at The Ohio State University, please log in to Workday to use the internal application process.
In Order To Ensure Your Application Is Complete, You Must Complete The Following
Welcome to The Ohio State University's career site. We invite you to apply to positions of interest.
Ensure you have all necessary documents available when starting the application process. You can review the additional job description section on postings for documents that may be required. You will be presented with the opportunity to attach up to five (5) documents in the Application Documents section. If necessary, please consider combining documents into one file.
If you require any assistance with including the necessary documents in the application process, please reach out to HRConnection@osu.edu.
Resume parsing is not effective on documents which exceed one (1) page. As a result, it is not recommended to select Autofill with Resume when applying if using a resume or CV which exceeds one (1) page.
Prior to submitting your application, please review and update (if necessary) the information in your candidate profile as it will transfer to your application.
Job Title
Assistant Professor
Department
Arts and Sciences | Slavic and East European Languages and Cultures
The Department of Slavic and East European Languages and Cultures (DSEELC) at The Ohio State University invites applications for a position at the rank of tenure-track assistant professor. We seek an innovative scholar and excellent teacher whose research program centers on Indigenous Siberian Studies. We invite scholars whose research interests explore questions about indigenous people's knowledges and cultural practices as they intersect with one or more of the following: race, ethnicity, gender and sexuality, im/mobility, health, food, and environment, in imperial/post-imperial, communist/post-communist, or comparative contexts. While we will give preference to candidates with a research profile in Indigenous Siberian Studies, we will also consider applicants whose work examines this set of questions around the experiences of non-Slavic communities in other parts of the Russian Federation or who look at indigenous communities in a comparative perspective, as well as scholars who investigate "Siberia" as a constructed and contested colonial location. Ideally, candidates will demonstrate a strong commitment to diversity, equity, and inclusion; a record of community engagement is desirable. The candidate will be able to offer introductory courses in Ohio State's newly re-designed General Education program, as well as upper-level undergraduate and graduate courses in the department, and will contribute to DSEELC's strengths in cultural studies.
This hire in the Department of Slavic and East European Languages and Cultures is part of a cluster hiring collaboration with the Department of Comparative Studies, the Department of English, the Department of Linguistics, and the Department of Women's, Gender, and Sexuality Studies which will each hire an Assistant Professor in Indigenous Studies. The Ohio State University occupies the ancestral and contemporary territories of the Shawnee, Potawatomi, Delaware, Miami, Peoria, Seneca, Wyandotte, Ojibwe and Cherokee peoples. Ohio State was the location of the first meeting of the Society of American Indians (SAI) in 1911, and today the university has an American Indian Studies program in the College of Arts and Sciences which offers an interdisciplinary undergraduate Minor. The Office of Student Life supports Native American/Indigenous Initiatives through its Multicultural Center. The Ohio State University campus located in Newark, Ohio, supports the Newark Earthworks Center, an interdisciplinary academic center that develops projects and research about indigenous people, cultures, and tribes that produced monumental earthen architecture in the region. DSEELC looks forward to building cross-disciplinary and cross-campus collaborations by expanding the scholarly dialogue with knowledges of Indigenous Studies in global context.
Qualifications
Required: Candidates must have Ph.D. in hand at the time of appointment (August 15, 2023), and possess native or near-native fluency in Russian and English. ABDs welcome to apply.
Preferred: Candidates with training in Slavic Studies, Comparative Studies, and/or Anthropology are preferred as well as those with competency in other language(s), particularly indigenous languages.
Appointment is contingent on the university's verification of credentials and other information required by law and/or university policies, including but not limited to a criminal background check.
About Columbus
The Ohio State University campus is located in Columbus, the capital city of Ohio. Columbus is the Midwest's fastest-growing city and the nation's 14th largest city. Columbus offers a diverse array of welcoming neighborhoods and a vibrant arts and culture scene. Additional information about all that the Columbus area has to offer is available at https://visit.osu.edu/experience.
Application Instructions
A complete application consists of a cover letter, curriculum vitae, research, teaching and diversity statements, and three letters of reference. The diversity statement should articulate your demonstrated commitments and capacities to contribute to diversity, equity, and inclusion through research, teaching, mentoring, and/or outreach and engagement. Review of applications will begin on November 14, 2022 and will continue until the position is filled. Inquiries may be directed first to Professor Yana Hashamova (hashamova.1@osu.edu).
The Ohio State University is committed to enhancing academic excellence. Recruiting, supporting, and retaining faculty of the highest caliber is a core component of this commitment. In support of this, The Office of Academic Affairs (OAA) has created the Office of Dual Careers and Faculty Relocation (DCFR) to focus on supporting new and prospective faculty. This support includes dual careers services, consultation and resources related to relocation, as well as identifying opportunities to engage on campus and the surrounding community. While employment opportunities are not guaranteed, resources and consultation are available to support the partners of new and prospective faculty as they are considering The Ohio State University and throughout their transition.
The Ohio State University is also firmly committed to establishing a culturally and intellectually diverse environment, encouraging all members of our learning community to reach their full potential. Over the next few years, The Ohio State University plans to welcome 350 new faculty hires, many of whom will contribute to growing our role as a premier research university equipped to answer and interrogate the critical domestic and global societal challenges that deter equality and inclusion. We are responsive to dual-career families and strongly promote work-life balance to support our community members through a suite of institutionalized policies. The Ohio State University is an equal opportunity employer. All qualified applicants will receive consideration for employment without regard to race, color, religion, sex, sexual orientation or identity, national origin, disability status, or protected veteran status.
Additional Information
The Department of Slavic and East European Languages and Cultures within the College of Arts and Sciences seeks an Assistant Professor to join our team. The College of Arts and Sciences is the largest college and the academic heart of the university. The College hosts 81 majors. With 38 departments, 20+ world-class research centers, and more than 2,000 faculty and staff members, students have the unique opportunity to study with the best artists, scholars, and scientists in their field. The College values diversity and offers a supportive, open, and inclusive community.
Location:
Hagerty Hall (0037)
Position Type
Regular
Scheduled Hours
40
Shift
First Shift
The Ohio State University believes in diversity in people and ideas. What Ohio State does matters. And how we do it matters. When we are at our best, we make a real difference to people. Our size, breadth, geography, history and standard of excellence position us to drive the future of higher education. We believe that the university should be a place where people can work and learn together in a safe environment, free of violence, harassment, discrimination, exploitation, or intimidation. As such, finalists for any faculty position that carries tenure must sign an authorization and disclosure form, which will allow current or prior employer(s) to share information to the University regarding any findings of employment-related misconduct or disciplinary proceedings against a candidate and/or any pending investigations related to alleged misconduct. Such information shall include findings and pending investigations with respect to sexual harassment, violence, or harassment; research misconduct; financial fraud or misconduct; foreign influence violations, grant misuse or misconduct; and/or any other type of finding or pending investigation relating to a candidate's employer's policies and rules governing faculty conduct that may reasonably be expected to affect a candidate's appointment. If the University becomes aware of any past finding of misconduct or pending investigations that were not disclosed, Ohio State will treat that as a serious omission and reserves the right to rescind an offer or terminate employment.
Final candidates are subject to successful completion of a background check. A drug screen or physical may be required during the post offer process.
Thank you for your interest in positions at The Ohio State University and Wexner Medical Center. Once you have applied, the most updated information on the status of your application can be found by visiting the Candidate Home section of this site. Please view your submitted applications by logging in and reviewing your status. For answers to additional questions please review the frequently asked questions.
The Ohio State University is an equal opportunity employer.
All qualified applicants will receive consideration for employment without regard to age, ancestry, color, disability, ethnicity, gender identity or expression, genetic information, HIV/AIDS status, military status, national origin, race, religion, sex, gender, sexual orientation, pregnancy, protected veteran status, or any other basis under the law.
Applicants are encouraged to complete and submit the Equal Employment Identification form.