Archived (not relevant)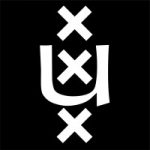 Assistant Professor Literature & Ideologies: Central Europe
What are you going to do?
You will provide education in a dynamic context with ample opportunities for the development of innovative teaching methods. Your research will be part of the
Amsterdam School for Regional, Transnational and European Studies (ARTES),
one of the five research schools of the
Amsterdam Institute for Humanities Research
.
ARTES combines humanities and social science-based approaches to the study of Europe and other world regions and their interconnections. And you will teach Slavic literary and Czech and/or Polish language courses as well as comparative courses in the Languages, Culture, and Region BA programmes of the Department of Modern and Foreign Languages and in relevant (R)MA programmes of the faculty, which offers a dynamic context with ample opportunities for the development of innovative pedagogy and research-led education.
You will mostly teach at the Department of Slavic Languages & Cultures and the Department of Modern and Foreign Languages (MVTC, at the Faculty of Humanities) of which this department is a part. The department is located in the historical centre of Amsterdam and home to scholars with a diverse range of research and teaching interests. It offers a three-year BA programme that trains students to become experts in Central- and Eastern-European languages, cultures, and societies. Students of the programme gain specialized topical and historical literary, cultural, and linguistic knowledge as well as broader comprehension of the region. They choose one of four core languages Czech, Bosnian/Croatian/Serbian, Polish, or Russian. The department also participates in various graduate programmes in the faculty, including the Research MA
Literary Studies
and the MAs
Vertalen
(Translation),
Literature, Culture and Society
and
Language & Society
.
Tasks And Responsibilities
Designing and conducting independent research on topics in the fields of literature and ideology, with special attention for Central-European literary developments – with special attention for Czech and/or Polish developments – and their relation to ideological and political discourses. Expertise in creative writing is a bonus. So is comparative expertise in other Slavic and post-socialist literatures, languages, and/or linguistics, Ukrainian in particular; as well as expertise in cultural memory, heritage, and their relations to literature and ideologies. The conducted research will result in academic publications in peer-reviewed international journals and/or books.
Actively pursuing external funding for research, notably funding from research councils, national as well as European.
Actively contributing to and developing national and international research networks and other forms of cooperation.
Actively contributing to the research activities of the Amsterdam School for Regional, Transnational and European Studies (ARTES) and to the school's European research priority areas as outlined here, as well as the activities of the Amsterdam Centre for European Studies (ACES).
Developing, co-coordinating and teaching the BA programme in Slavic languages and cultures and relevant (R)MA programmes across the faculty.
Supervising Bachelor and Master theses and tutoring students; co-supervising PhD theses.
Actively contributing to the development and improvement of the broader teaching programmes in the department.
Taking part in committees and working groups, and carrying out departmental administrative tasks as directed.
What do you have to offer?
Alongside an excellent research profile (see below), you are able to provide, participate, and develop analogous programming for the following range of possible allocated BA and/or (R)MA courses
Russische en Oost-Europese cultuurgeschiedenis 7 mijlpalen
;
Rusland en Oost-Europa 1900-1950 cultuur als politiek
;
How Literature Shapes Society
;
Exile in Slavic Literature
; and modules (both beginner and advanced courses) from the department's programmes in Czech and/or Polish language acquisition (for an example, see
Polish Language Acquisition 1). You will offer research-led core and elective courses that contribute to the existing BA in Slavic Literatures and Cultures and other relevant BA and (R)MA programmes, and attract students from other disciplines
. At the same time, you are flexible in teaching on topics beyond your own research focus, willing to work in interdisciplinary teams of teachers, and able to offer lectures and classes that appeal to a wide range of students.
Your Experience And Profile
You hold a PhD in the field of Slavic literatures and cultures, ideally with special attention for Czech and/or Polish literary developments and ideologies (and possibly with attention for creative writing practices, Ukrainian and/or other comparative Slavic literatures and linguistics, and/or cultural memory and heritage).
Your research aligns with one or more of ARTES' research priority areas named above.
You participate in international academic networks.
You have a strong publication record in the scholarly fields that are relevant to this position and will produce research output of international standing, including peer-reviewed articles, books, chapters etc., as well as work of broader public interest.
You demonstrate the ability and ambition to obtain external research grants.
You have broad and relevant teaching experience in Slavic Literatures and Languages at BA and (R)MA level.
You are open to and interested in interdisciplinary collaboration.
You have an excellent command of Czech and/or Polish and of both Dutch and English. If you do not speak Dutch, an active and passive command must be acquired within two years of the employment contract and the state examination for Dutch as a Second Language programme II must be passed.
You have experience with digital and audiovisual teaching facilities and IT in university teaching.
You are experienced in valorisation and able to communicate with wider audiences.
You are a good team player and versatile at all levels, capable of multidisciplinary co-operation.
You have excellent organisational experience and skills.
You hold the Dutch University Teaching Qualification (UTQ), or are willing to acquire this within the first two years of the employment contract.
What can we offer you?
We offer permanent employment upon a satisfactory evaluation following a temporary employment contract of a maximum of 18 months with a probationary period of two months. If you already have an employment contract with the UvA, we offer permanent employment upon a satisfactory evaluation following a temporary employment contract of a maximum of 12 months. The employment is for 38 hours per week. Preferred starting date is 1 July 2023.
The gross monthly salary, based on 38 hours per week, ranges between € 3,974 (scale 11) to € 6,181 (scale 12) dependent on relevant experience. This sum does not include the 8% holiday allowance and the 8,3% year-end allowance. A favourable tax agreement, the '30% ruling', may apply to non-Dutch applicants. The
Collective Labour Agreement of Dutch Universities
is applicable.
We Additionally Offer
the opportunity to collaborate in interdisciplinary teams;
excellent opportunities for study and personal development;
an inspiring academic and international working environment in the heart of Amsterdam.
About Us
The
University of Amsterdam
is the Netherlands' largest university, offering the widest range of academic programmes. At the UvA, 42,000 students, 6,000 staff members and 3,000 PhD candidates study and work in a diverse range of fields, connected by a culture of curiosity.
The
Faculty of Humanities
provides education and conducts research with a strong international profile in a large number of disciplines in de field of language and culture. Located in the heart of Amsterdam, the faculty maintains close ties with many cultural institutes in the capital city. Research and teaching staff focus on interdisciplinary collaboration and are active in several teaching programmes.
Want to know more about our organisation? Read more about
working at
the University of Amsterdam.
Any questions?
Do you have any questions or do you require additional information? Please contact
prof. Arjen Versloot, who represents the department of Modern Foreign Languages and Cultures as chair of the committee
Job Application
If you feel the profile fits you, and you are interested in the job, we look forward to receiving your application. You can apply online via the link below. The deadline for applying for this vacancy is
10 March 2023.
Applications should include the following information (submitted in
one .pdf
)
a letter of motivation;
a detailed CV;
a list of publications;
the names and email addresses of two references who can provide letters of recommendation.
Only complete applications received within the response period via the link below will be considered.
The interviews will be held in the course of end of March until middle of May. A trial lecture may be part of the application procedure.
The UvA is an equal-opportunity employer. We prioritize diversity and are committed to creating an inclusive environment for everyone. We value a spirit of enquiry and perseverance, provide the space to keep asking questions, and promote a culture of curiosity and creativity.
No agencies please.