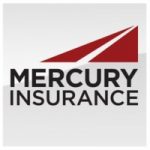 Assistant Product Delivery Manager
Join an amazing team that is consistently recognized for our achievements and culture, including our most recent Forbes award of being one of America's Best Midsize Employers for 2023!
Position Summary
To support Business and IT functional teams in successfully implementing new products and rate levels, efficiently managing the Product team's schedule and effectively communicating Product's vision and ideas to cross-functional teams.
Essential Job Functions
Support the implementation of Product and Rate level rollouts
IT liaison for Product R&D and Product Field
Assist with implementation, training and monitoring of usage of any new tools developed by the R&D Department, in an attempt to ensure consistent and effective usage of these tools.
Assist in developing product rules and guidleines
Working with cross functional teams as the representative of Product group
Support Product Field and Product R&D on Rule and UW Guideline analysis and recommendation for both current features and offerings, and those that will be developed in the future. This will also involve communication with the various functional areas, and assistance in the development of training programs.
Research product improvement outside of loss cost, improve the efficiency of business and system workflows, and contribute effecitvely in resolving complex production issues
Other functions may be assigned
Education
Bachelor Degree
Or equivalent combination of education and/or experience
Experience
5+ years of directly related experience in insurance with rate level implementations.
5+ years of experience in process management; or combination equivalent experience and education
Knowledge And Skills
Strong communication skills, particularly in providing status updates and providing information to key stakeholders on a regular basis
Work requires the ability to work independently and with minimum supervision
Strong problem solving skills
Knowledge in project management, change management, and organizational savvy
In depth knowledge in product design, business and IT processes that support effective execution
Ability to effectively communication business goals, strategies and/or business problems to provide sound counsel and offer creative solutions
Strong analytical skills, ability influence without authority, ability build strong rapport and work collaboratively with others outside of immediate business function
Ability to negotiate, influence and compromise
Ability to concurrently manage multiple tasks/projects, with a strong track record of defining and meeting milestones and deadlines
Demonstrate Company's Leadership Values and ability to effectively lead teams.
Why choose a career at Mercury?
At Mercury, we have been guided by our purpose to help people reduce risk and overcome unexpected events for more than 60 years. We are one team with a common goal to help others. Everyone needs insurance and we can't imagine a world without it.
Our team will encourage you to grow, make time to have fun, and work together to make great things happen. We embrace the strengths and values of each team member. We believe in having diverse perspectives where everyone is included, to serve customers from all walks of life.
We care about our people, and we mean it. We reward our talented professionals with a competitive salary, bonus potential, and a variety of benefits to help our team members reach their health, retirement, and professional goals.
Learn more about us here: https://www.mercuryinsurance.com/about/careers
We Offer Many Great Benefits, Including
Competitive compensation
Flexibility to work from anywhere in the United States for most positions
Paid time off (vacation time, sick time, 9 paid Company holidays, volunteer hours)
Incentive bonus programs (potential for holiday bonus, referral bonus, and performance-based bonus)
Medical, dental, vision, life, and pet insurance
401 (k) retirement savings plan with company match
Engaging work environment
Promotional opportunities
Education assistance
Professional and personal development opportunities
Company recognition program
Health and wellbeing resources, including free mental wellbeing therapy/coaching sessions, child and eldercare resources, and more
Mercury Insurance is an equal opportunity employer. All qualified applicants will receive consideration for employment without regard to race, color, religion, sex, sexual orientation, gender identity, national origin, disability, status as a protected veteran, or any other characteristic protected by federal, state, or local law.