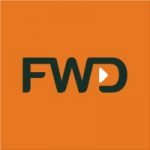 Assistant Manager, Group Office and Facilities Administration
FWD Group is a pan-Asian life insurance business with approximately 10 million customers across 10 markets, including some of the fastest growing insurance markets in the world.
Established in 2013, FWD is focused on making the insurance journey simpler, faster and smoother, with innovative propositions and easy-to-understand products, supported by digital technology. Through this customer-led approach, FWD is committed to changing the way people feel about insurance.
If you are looking for a company where can fuel your inspiration and cultivate your expertise, join us on our exciting journey.
KEY ACCOUNTAIBILITIES
Facilities Helpdesk and Office Management
Main point of contact for all general office facilities related matters
Ensure compliance and adherence to workplace policies and regulations
Stay abreast with policies changes and ensure smooth and adequate information are cascaded to stakeholders
Oversee supplies for office & pantries, conference room bookings, handling incoming/outgoing mails, printing of stationery, maintenance and upkeep of office equipment, covering receptionist duties as needed
Provide motivational leadership with the ability to coach and provide team members with constructive feedback through a mix of informal and formal check ins and performance reviews
Work with the team to manage Singapore GO Facilities Services Helpdesk operations and ensure reactive work orders are completed as per key KPI and meet the satisfactory performance delivery
Responsible for company's car matters including road tax renewal, insurance, petrol card, driver's overtime and expense claims
Coordinate with HR for new hires to ensure smooth access to office premises
Liaise with HR on office/staff insurance policies
Coordinate office activities and work with social committee to plan GO events/welfare and champion FWD culture
Any other ad hoc matters not limited to ordering of food for GO meetings/events, journal & periodical subscriptions
Building services
Liaise with Building Management Office (BMO) for daily building repair, maintenance notification, lease renewal and season car parking matters
Act as emergency contact/first contact point on behalf of FWD
Liaise with BMO on annual office building fire drill
Housekeeping and Cleaning
Arrange office cleaning, carpet cleaning, disinfection cleaning, tidiness of all conference rooms, utility rooms, pantries and machine rooms
Set up and maintain the cleaning procedures to enhance cleaning/disinfection services
Lead the office recycling initiative and drive greater participation through community initiatives
Move and work projects
Manage office move, project management, from inception to completion
Vendor and contract management
Manage vendor contracts and service providers to ensure their compliance and maximizing value by directing regular performance reviews ensuring SLA's and KPI's are meeting or exceeding expectations.
Source high quality vendors to enhance the service and utility standards and regularly review and negotiate contract inclusions.
Financial budgeting and forecasting
Prepare and deliver the Singapore GO Facilities Service annual budget. Drive initiatives to achieve budget expectations
Drive Facilities Services related savings initiatives and meet FWD's annual savings targets
Track expenses and stay within budget without compromising on quality
Health & Safety
Maintain health and safety measures in the work environment.
Ensure contingency plans for Singapore GO Facilities Services are in place for emergencies. These include approved business continuity plans, disaster recovery plans etc.
QUALIFICATIONS / EXPERIENCE
8+ years of experience in Facility Management role
Previous leadership experience is also beneficial
Bachelor's degree or Certificate of Facility Management or equivalent relevant working experience
Work experience in a multi-national company
Background in building services and engineering, office management or administration is preferred
Excellent command of written and spoken English and Chinese
KNOWLEDGE & TECHNICAL SKILLS
Knowledge of Economics and Accounting for budgeting and control
Knowledge of Inventory keeping
Knowledge of OSH and other environmental regulations
Knowledge of general maintenance methods, operating requirements, and safety precautions related to facilities management
Strong procurement and negotiation skills
Proficient in MS word, excel and power point for drafting reports
Analytical skills and data-driven
Time Management skills
Information collected will be treated in strict confidence and used solely for recruitment purpose. The company will retain all applications no longer than 24 months of which will be destroyed thereafter. When there are vacancies in any of our subsidiaries, holding companies, associated or affiliated companies of, or companies controlled by, or under common control with the Company during that period, we may transfer your application to them for consideration of employment. We are an equal opportunity employer. We do not discriminate on the basis of race, sex, disability or family status in employment process.
To apply for this job please visit LinkedIn.