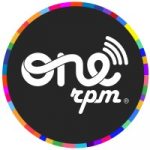 Assistant Legal Counsel -Charlottesville, Nashville or Atlanta
About ONErpm
ONErpm is a redefining force in the new music economy and one of today's fastest-growing music companies in the global marketplace. With offices and studios in New York City, Nashville, Miami, Sao Paulo, Rio de Janeiro, Buenos Aires, Bogota, Mexico City, Moscow, Madrid, and Lagos - ONErpm occupies a unique space between a traditional record label and distribution company and leverages proprietary technology, marketing, analytics, and localized support to deliver business solutions to over 100,000+ artists, music labels, and video creators worldwide. Home to over 2500 YouTube channels that collectively generate 7 billion + plays a month, ONErpm is one of the world's largest YouTube Multi-Channel Networks (MCN) specializing in music.
About The Role
We are looking for an Assistant Legal Counsel to join our legal team.
The Assistant Legal Counsel will be supporting the commercial and marketing team of the English-speaking territories in which the company operates, in the drafting, processing and signing of commercial contracts; drafting and negotiation new business deals with clients and client's attorneys; helping design and implement best practices in management of legal documents and risk analysis.
The Assistant Legal Counsel will review redlines and suggested adjustments in line with company policy and its business model.
Qualifications
Background in intellectual property (tech, music and/or entertainment) highly recommended; preferred in the music digital space specifically
Experience negotiating deals with senior attorneys
At least 10 years of experience in the legal music business
A language other than English greatly appreciated (Spanish, Portuguese, French or Russian)
The Ideal Candidate Is
Based in Nashville TN Charlottesville VA or Atlanta GA
Up-to-date knowledge on legal music business topics
Interested in the interactions of the digital space and the music business
Interested in working remotely with a global team
To apply for this job please visit LinkedIn.