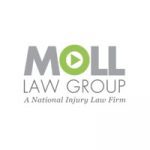 Assistant Attorney
Moll Law Group, a National Injury Law Firm, is currently hiring personal injury attorneys to provide legal representation to individuals nationwide in mass torts, product liability cases as well as other personal injury and wrongful death claims.
Prior experience in personal injury is preferred but not required. Candidates will be:
Filing pleadings;
Analyzing and summarizing legal documents;
Supporting attorneys and staff;
Taking and defending depositions;
Communicating with clients and opposing counsel;
Conducting discovery; and
Working with experts.
This is an ideal opportunity to work on some of the most important litigation in the nation. If this is you, please submit your cover letter, resume, and salary request to info@molllawgroup.com.
Visit molllawgroup.com for more information.
To apply for this job please visit LinkedIn.