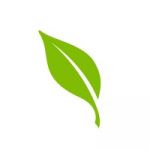 Assessment RN – Hybrid – 10k Sign-On – Manhattan
The Assessment Nurse RN makes field assessment visits 3 days a week around downstate New York at intervals required by the Department of Health (DOH) and completes appropriate documentation to determine members' enrollment, service needs, and continued plan eligibility. This position coordinates with Care Management Team (CMT) to maintain efficient and effective operations of Healthfirst's long term care plans such as CompleteCare, FIDA, and Senior Health Partners.
This position has a hybrid work location. Two days remote and 3 days travel required to Upper Manhattan and surrounding areas (Bronx and Brooklyn).
Work Schedule: Monday to Friday 9:00- 5:30
New Grads are welcome to apply!
Duties And Responsibilities
Conducts home assessments for prospective members and re-assessments of current members using the Uniform Assessment System (UAS); make enrollment and continued eligibility determinations by utilizing clinical expertise and critical thinking skills. As needed, conducts assessments in settings other than home as needed, e.g. skilled nursing facilities
Completes assessment of service needs per CMT and member's family/caregiver's request to determine service needs or any necessary adjustments
Reviews previous nursing assessments/medical notes to determine necessary adjustments/updates in Care Plan and/or to assist with nursing home admission
Liaisons between the member and the CMT; assesses home environment and psychosocial status
Provides feedback to home care agencies and CMT regarding home care issues and contract nurses and aides performance
Provides grass roots, community-based training for frail population care including self-care techniques and prevention strategies
Ensures (prospective) members and significant others/responsible parties understand and are in agreement with enrollment in a managed long-term care plan
Additional duties as assigned
Minimum Qualifications
New York State RN license
Ability to travel around downstate New York which includes the Bronx, Brooklyn and Manhattan
Unexpired NY state driver's license or NYS ID
Preferred Qualifications
Work experience preferred in one or more of the following areas:

Geriatrics
Home Care
Discharge Planning
Case Management
Medical Surgical Nursing
Work experience using electronic patient health information (PHI) database usage especially UAS
Knowledge of health insurance, Medicaid, Medicare and MLTCP
Experience working with a frail adult or elderly population with the ability to determine appropriate care plans and services for frail population as well as negotiate initial service plans so that members and families are in agreement
Time management, critical/creative thinking, communication, and problem-solving skills
Field experience assessing, planning, and evaluating member's/patient's care
Language preferences - Spanish, Russian, French, Creole, Mandarin, Cantonese
Demonstrated ability handling heavy caseloads
Intermediate Microsoft Word, Excel, and Outlook skills


Since we care so greatly about our employees' and members' wellbeing, Healthfirst has implemented various COVID-related health and safety requirements for our workforce. Employees are expected to follow the Company's current COVID-19 or other infectious disease health and safety protocols, including local requirements, which may include sharing information regarding your vaccine status and mask wearing. Protocols may change in the future with the evolving public health landscape. Healthfirst will consider accommodation requests as required by applicable law.

WE ARE AN EQUAL OPPORTUNITY EMPLOYER. Applicants and employees are considered for positions and are evaluated without regard to race, color, religion, gender, gender identity, sexual orientation, national origin, age, genetic information, military or veteran status, marital status, mental or physical disability or any other protected Federal, State/Province or Local status unrelated to the performance of the work involved.

If you have a disability under the Americans with Disability Act or a similar law and want a reasonable accommodation to assist with your job search or application for employment, please contact us by sending an email to careers@Healthfirst.org or calling 212-519-1798 . In your email please include a description of the accommodation you are requesting and a description of the position for which you are applying. Only reasonable accommodation requests related to applying for a position within Healthfirst Management Services will be reviewed at the e-mail address and phone number supplied. Thank you for considering a career with Healthfirst Management Services.

EEO Law Poster and Supplement

All hiring and recruitment at Healthfirst is transacted with a valid "@healthfirst.org" email address only or from a recruitment firm representing our Company. Any recruitment firm representing Healthfirst will readily provide you with the name and contact information of the recruiting professional representing the opportunity you are inquiring about. If you receive a communication from a sender whose domain is not @healthfirst.org, or not one of our recruitment partners, please be aware that those communications are not coming from or authorized by Healthfirst. Healthfirst will never ask you for money during the recruitment or onboarding process.

Hiring Range*:


Greater New York City Area (NY, NJ, CT residents): $79,300 - $114,580
All Other Locations (within approved locations): $69,800 - $103,870


As a candidate for this position, your salary and related elements of compensation will be contingent upon your work experience, education, licenses and certifications, and any other factors Healthfirst deems pertinent to the hiring decision.

In addition to your salary, Healthfirst offers employees a full range of benefits such as, medical, dental and vision coverage, incentive and recognition programs, life insurance, and 401k contributions (all benefits are subject to eligibility requirements). Healthfirst believes in providing a competitive compensation and benefits package wherever its employees work and live.


The hiring range is defined as the lowest and highest salaries that Healthfirst in "good faith" would pay to a new hire, or for a job promotion, or transfer into this role.