Archived (not relevant)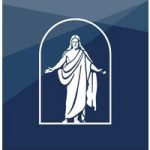 Area Support Regional HR Business Partner
Job Description
The purpose of this role is to act as an intermediate/senior level, individual contributor, assisting area HR teams in the day-to-day operations of their areas and as a consultant and counselor to the Director for Temporal Affairs and Area HR Manager.
Responsibilities
Counsel together and partner with Directors for Temporal Affairs (DTA) and Area HR Managers (AHRM), and staff to aid as they interpret and apply Church doctrine, HR strategy, policy, and guiding principles to local conditions, challenges, and initiatives.
Coordinate area needs in the work of the centers of expertise (COE) and HQ departments.

Provide training and assistance with major processes and initiatives.
Coordinate regional activities, e.g., talent review, regional meetings, development, and other projects as needed.

Organize and conduct operational reviews to measure and improve operational efficiency and efficacy.

Monitor and measure area action plans for improvement based on results of operational reviews.

Support the needs and opinions of the areas with COEs and departments.

Influence refinements and adaptations of HR strategy, policy, and guiding principles based on understanding of local conditions, challenges, and initiative in the areas.
Collaborate on projects impacting the areas.

Coordinate functional planning for HRD with the areas.
Other responsibilities as assigned.
15-25% travel and varied work schedule based on region supported.
Required
Qualifications
Bachelor's degree in human resources management or business-related field.
Minimum of 8 years of experience in Human Resources, showing growth and responsibility over time.
Minimum of 5 years of experience as an HR Business Partner.
Excellent oral and written communication, including development of presentations and facilitation of larger workshops/meetings.
Certification in HR (PHR or SHRM-CP).
Exposure to international employment laws and practices.
Language fluency in English.
Language fluency in Spanish (LATAM region only).
Preferred
Master's degree or MBA.
Multiple years of experience as a specialist in HR.
Senior level certification in HR (SPHR or SHRM-SCP).
International living experience.
Language fluency in area specific languages (German, French, Portuguese, Russian, Chinese, Japanese, Tagalog).
About Us
Church employees find joy and satisfaction in using their unique talents and abilities to further the Lord's work. From the IT professional who develops an app that sends the gospel message worldwide, to the facilities manager who maintains our buildings— giving Church members places to worship, teach, learn, and receive sacred ordinances—our employees seek innovative ways to share the gospel of Jesus Christ with the world. They are literally working in His kingdom.
Only members of the Church who are worthy of a temple recommend qualify for employment. Apart from this, the Church is an equal opportunity employer and does not discriminate in its employment decisions on any basis that would violate U.S. or local law.
Qualified applicants will be considered for employment without regard to race, national origin, color, gender, pregnancy, marital status, age, disability, genetic information, veteran status, or other legally protected categories that apply to the Church. The Church will make reasonable accommodations for qualified individuals with known disabilities.