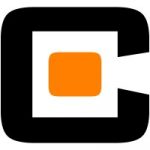 Application Engineer
VLC Photonics is a young and dynamic company, based in Valencia, Spain, now searching for a new member to be added to its growing team.
As a member of VLC Photonics, you will have the opportunity to learn, lead and perform to your fullest potential and shape the future of our company and the world by doing your best work.
We are looking for a Application Engineer with a strong background in Physics, Telecommunications, Microelectronics/RF, Optics/Photonics, or similar, to strengthen our Sales Department.
Who you are:
Master in optics, photonics or opto-electronics.
Education or experience in project management, customer interfacing and/or business development and marketing.
High level of English (B2 minimum), technical/business and fluent. Experience living abroad valued.
Availability for international travelling.
You will:
Research for photonic integration opportunities: technical evaluation and review.
Be responsible for customer accounts and project management.
Commercial activities and business development in the field of photonic integration.
Represent the company at different physical and online events.
Collaborate with marketing related to the company's activities (conferences and exhibitions, workshops and trainings, networking events, promotional material, etc.).
Collaborate with other VLC departments on relevant business areas at internal and public-funded R&D projects.
Report monthly, quarterly and yearly and forecasting.
Valuable Skills:
Ph.D. in optics, photonics or opto-electronics.
Supply chain management (foundries, packagers).
Photonic integrated circuit design and/or characterization experience is not strictly needed but recommended.
CRM experience valued.
Microsoft Office suite, advanced knowledge.
Very pro-active, versatile, collaborative character.
Organized, good project management skills.
Good international networking skills and available professional network.
Any other extra language (e.g., French, Italian, German, Dutch, Chinese, Russian). Spanish is not strictly needed, but is recommended.
Ambition for growth and expansion.
We are an equal-opportunity employer and value diversity at our company. We are committed to creating an inclusive environment for our team and believe that diversity of thought leads to better decision-making and is essential to our success as a global company. We are just waiting for you, so we encourage your application and contact us if you have any doubts.
To apply for this job please visit LinkedIn.