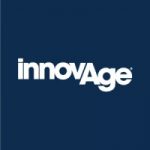 Application Developer III
Job Title: Application Developer III
FLSA Exemption Status: Exempt
State/Business Line Specific: Management Company
Reports to: IT Leadership
Supervises: N/A
Job Summary
The Application Developer is responsible for developing and supporting custom applications, implementing packaged solutions, related integrations and batch processes by partnering with business owners, IT Staff, vendors and other team members. The Application Developer is also responsible for data modeling, performance management and supports IT clients that use the solutions.
Physical attendance at an InnovAge facility and/or an InnovAge participant home is essential to performing the job duties.
Essential Functions And Work Responsibilities
Functional Category: Solution Design
Estimated Percent of time Spent 40%
Can lead the planning and estimating of applications and integration systems using input from Business Analysts, InnovAge business leaders and other IT staff.
Can independently build solutions following the SOLID architectural principals:
Works with IT staff and business leader to design solutions that meet business requirements and aligns with SOLD architectural principals
Can articulate when the SOLID principals do not apply or cannot be followed
Providers leadership and mentoring to junior developers and contractors
Providers design reviews & feedback to development teams & staff around architecture and design
Lead the evaluation of new solutions and IT Vendors then provides leadership and guidance in the implementation of solutions.
Functional Category: Solution Development
Estimated Percent of time Spent 40%
Performs application development activities – writing source code, configuring applications and unit testing with little or no supervision
Provides technical leadership to team members, consultants, partners, companies, third parties, and business clients to define, develop, test and deploy technology solutions.
Works on customization and implementation of packaged solutions and in-house developed applications.
Leads the in the evaluation of technology solutions, identifies their strengths/weaknesses and provides recommendations to decision makers
Provides mentoring and direction to less experience developers & staff related to development tools and processes
Understand DevOps and can manage source code repositories and branching.
Functional Category: Application Support
Estimated Percent of time Spent 20%
Can lead and coordinate the efforts to troubleshoot and resolve application issues & identify ways to improve existing processes.
Coordinates with business and IT leadership to identify and resolve multi-system production issues
Work with IT Service Desk staff & Service Desk Tools to manage incident categories as well open issues & incidents
Follows InnovAge and industry best practices
Other duties as assigned.
Travel Requirements
Travel
Relocation
Must be open to relocation based on business necessity
Qualifications
To perform this job successfully, an individual must be able to perform each essential duty satisfactorily. Requirements listed below are representative of the knowledge, skill, and/or ability required. Reasonable accommodations may be made to enable individuals with disabilities to perform the essential functions
Required
Education
Bachelor's degree in computer science or engineering; may have completed an advanced degree, certification, or additional professional training
Work Experience And Qualifications
7+ years' experience with enterprise integration technologies (Enterprise Service Bus, Enterprise Messaging, Mirth, Azure Integration Services)
Microsoft Visual Studio .NET, Visual Studio Code
.Net and .Net Core
Experience with SQL Server, TSQL and related technologies
Microsoft Web Technology Stack (C#, ASP .NET, TypeScript, Web API, EF, IIS)
Ability to maintain applications leveraging Angular 5
Experience with Typescript, HTML 5, Bootstrap 3, CSS
Experience with Responsive Web Design pattern
Azure DevOps – manage Repos and Pipelines
Experience with Azure Services
Experience with Software Development Life Cycle Methodology and Agile Development
Minimum seven to ten years of experience in designing and developing applications & systems.
Experience working in HIPAA or other regulated environments.
Preferred
Work Experience and Qualifications
Bi-lingual-Spanish, Russian, Punjabi or Hmong Preferred
The pay offered for the position will take into consideration the candidate's geographic region, job-related knowledge, skills, experience, and internal equity, among other factors. InnovAge offers a comprehensive benefits package which includes medical, dental and vision insurance, short and long-term disability, life insurance and add, supplemental life insurance, flexible spending accounts, 401(k) savings, paid time off, and company paid holidays.