Archived (not relevant)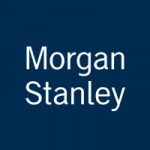 Anti-Money Laundering (AML) Risk Assistant Vice President – International
Morgan Stanley ("MS") is a global financial services firm that conducts its business through three principal business segments—Institutional Securities, Wealth Management (WM), and Asset Management. Morgan Stanley provides comprehensive financial advice and services to its clients including brokerage, investment advisory, financial and wealth planning, credit and lending, deposits and cash management, annuities, insurance, retirement, and trust services. The AML Risk Assistant Vice President (AVP) is with Wealth Management and the Morgan Stanley Private Bank, National Association and the Morgan Stanley Bank, NA (collectively, the "U.S. Banks") on the AML Risk Team.
As a market leader, the talent and passion of our people is critical to our success. Together, we share a common set of values rooted in doing the right thing, putting clients first, leading with exceptional ideas and a commitment to diversity and inclusion. Morgan Stanley can provide a superior foundation for building a professional career – a place for people to learn, achieve, and grow.
Department Profile
The Anti-Money Laundering Risk (AML Risk) Team is embedded within the Firm's business line. It is responsible for identifying, assessing, and escalating potential money laundering and reputational risk issues associated with higher risk client types. The AML Risk Team is considered the first line of defense and supports the onboarding, enhanced due diligence, and negative news processes for Morgan Stanley.
Responsibilities
The AML Risk AVP will be responsible for overseeing due diligence and risk-relevant activities related to AML. The AVP will assess Bank Secrecy Act (BSA), anti-money laundering, and reputational risk matters identified through the execution of the Firm's protocols for both new and existing customers. This primarily includes reviewing, assessing and, where necessary, escalating certain clients' source of wealth to examine potential ML risk exposure for the Firm. Source of wealth encompasses the business, employment, or other activities that have contributed to the total worth of an individual or entity. In addition, the AML Risk AVP will have ultimate responsibility for escalating risk issues related to these processes with a particular focus on reviewing certain new and existing clients' source of wealth.
The AML Risk Team AVP Will
Manage the end-to-end workflow of a program focused on assessing the source of wealth of new and existing clients to effectively mitigate potential ML risk exposure, including but not limited to:
Actively managing and leading processes supporting the Firm's customer due diligence (CDD) and enhanced due diligence (EDD) program with a specific focus on source of wealth analysis and corroboration.
Managing data and trend analysis related to the source of wealth review process and providing reporting to relevant stakeholders.
Examining the source of wealth of certain new and existing Morgan Stanley clients.
Serving as a point of contact for questions, issues and escalations related to the review of certain clients' source of wealth
Reviewing and responding to monthly quality control findings related to the source of wealth review process
Providing supervisory support and training for AML Risk Analysts through developing individual and team skills and providing timely constructive feedback
Drafting and updating procedures and desktop guidance related to the client onboarding process.
Leading key projects and initiatives related to assessing and mitigating the Firm's exposure to money laundering and reputational risk-relevant activities.
Partnering with business partners involved in the account opening process; and
Partnering with the Second Line of Defense Compliance teams to monitor client relationships on an ongoing basis.
Required Experience
Have 5+ years of relevant experience with BSA/AML Regulations within the financial services industry, or at a financial services regulator (e.g., FINRA, Securities and Exchange Commission, Office of the Comptroller of the Currency, Federal Reserve Bank, etc.)
Experience focused on examining potential clients' source of wealth during the client onboarding process.
Have an undergraduate degree in Business, Finance, or other related field.
Strong knowledge of Know Your Customer, Customer Identification Program and CDD requirements.
Strong interpersonal skills and ability to communicate effectively both verbally and in writing.
Working knowledge of MS Office.
Strong leadership qualities with the ability to manage teams and evidence a strong work ethic as well as a high degree of integrity
Native or professional fluency in Spanish, Portuguese, Russian or Chinese is required
Ability To
take initiative, analyze, summarize, and communicate effectively.
investigate, identify issues, impacts and trends to propose comprehensive solutions.
multitask effectively and action matters promptly.
work independently and in a team environment.
handle highly confidential information with appropriate discretion.
work in a high volume, fast paced environment; and
work in a matrixed organization, leveraging resources across the organization to complete deliverables.
Skills Desired
Expertise in examining potential clients' source of wealth during the client onboarding process; and/or
Certified as an Anti-Money Laundering Specialist by ACAMS or equivalent AML certification/license is a plus. L
Morgan Stanley's goal is to build and maintain a workforce that is diverse in experience and background but uniform in reflecting our standards of integrity and excellence. Consequently, our recruiting efforts reflect our desire to attract and retain the best and brightest from all talent pools. We want to be the first choice for prospective employees.
It is the policy of the Firm to ensure equal employment opportunity without discrimination or harassment on the basis of race, color, religion, creed, age, sex, sex stereotype, gender, gender identity or expression, transgender, sexual orientation, national origin, citizenship, disability, marital and civil partnership/union status, pregnancy, veteran or military service status, genetic information, or any other characteristic protected by law.
Morgan Stanley is an equal opportunity employer committed to diversifying its workforce (M/F/Disability/Vet).
Posting Date
Feb 17, 2023
Primary Location
Americas-United States of America-Maryland-Baltimore
Education Level
Bachelor's Degree
Job
Wealth Management
Employment Type
Full Time
Job Level
Assistant Vice President