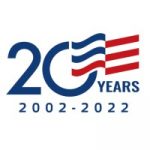 Analyst with Security Clearance
Job Description: Analyst Summary
Clearpath Global LLC is a boutique, full-service supply chain illumination and risk management firm based in Fairfax, Virginia that guides clients through their most difficult technology, supply chain and critical infrastructure challenges. We're growing and need enthusiastic employees to join our team. Why work at Clearpath Global?
In Addition To Competitive Salaries And Potential For Year-end Bonuses, We Offer


If you are a curious person by nature, Clearpath's variety of projects and breadth of industries covered will keep you engaged. Analyst work is research heavy, with encouragement to think creatively, experiment with novel methods for finding information, and approach issues from multiple angles.
Generous paid-time-off policy
401(k) Plan with company contribution
Medical, dental, and vision insurance
Disability and life insurance What You'll Do

The Analyst will perform in-depth business, supply chain, and market intelligence research in support of our clients' international strategy, investment, and purchasing decisions. Analysts are expected to have keen attention to detail, be adaptable to different business sectors and geographies, work well in a collaborative office environment, and bring creativity and enthusiasm to develop new methods to better conduct and deliver research to our clients.
Conduct secondary research of industries, markets, and products using open-source and publicly available information, tools, and subscription databases.
Perform investigative analysis supporting corporate due diligence and commercial supply chain analyses with a focus on identifying risks associated with mergers & acquisitions activity, political risk, theft of intellectual property, cybersecurity vulnerabilities, and sanctions violations, among others.
Develop industry expertise and identify new research opportunities to support customer requirements.
Synthesize and understand pertinent information derived from secondary research, subject matter experts, and commercial data for impacts on customers' strategic decision-making.
Plan, prepare and author customized corporate research deliverables for clients.
Coordinate research efforts across Clearpath's analytical team to support collaborative product creation.
Enter and manage data and findings into a proprietary research database to deliver on-demand insights for customers.
Maintain positive client relationships through regular briefings, interactive dialogue, and in-person meetings. Basic Qualifications
BS/BA degree and 3-5 years of research experience
US Government Security Clearance (TS and higher)
Strong open-source research and investigative skills
Strong writing and oral communication skills
Familiarity with link analysis concepts and software
Proficiency in Microsoft Office applications (Word, Excel, PowerPoint) Desired Skills
Experience with data visualization and automated open-source intelligence tools (web scraping, Python, data transformation skills, etc) a plus.
Knowledge of geospatial applications (ArcGIS, QGIS, and/or Google Earth)
International experience and language skills a plus: Russian, Mandarin