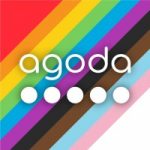 Analyst / Senior Analyst – Business Intelligence & Operations [Bangkok Based]
About Agoda
Agoda is an online travel booking platform for accommodations, flights, and more. We build and deploy cutting-edge technology that connects travelers with more than 2.5 million accommodations globally. Based in Asia and part of Booking Holdings, our 6,000+ employees representing 90+ nationalities foster a work environment rich in diversity, creativity, and collaboration. We innovate through a culture of experimentation and ownership, enhancing the ability for our customers to experience the world.
Get to Know our Team:
Agoda is a travel booking platform and accommodation is at our core. As our accommodation partners are a key to our success, we work hard to ensure their success. That is why the Market Management team of Agoda's Partner Services specializes in strategic account management. We serve as consultants, offering strategic advice on how best to excel on Agoda's commercial platform. We are direct contributors to what makes Agoda one of the market leaders because we understand accommodation needs and offer innovative solutions. From Bangkok to New York and beyond, our team has footprints in over 50 locations around the world. With the help of industry-leading technology, we work and collaborate globally to bring together the best ideas from diverse perspectives. The Market Management team invests in long-term relationships that spans borders and cultures and results in incredible value for Agoda, our partners, and our customers.
The Opportunity:
You will be working alongside business stakeholders on operational innovations and projects that facilitate the availability of actionable data to drive strategic direction. You will be integral in the design and implementation of reliable and actionable business intelligence & automation solutions that enable improved efficiency and accuracy within the Partner Services Department.
In this role, you'll get to:
Identify and implement initiatives that drive operational efficiencies
Design analytics tools and resources aiding process enablement and discovery of process risks
Communicate insights to management
Build business cases and get buy-in from stakeholders
Lead project delivery
Design and create data tools to automate manual processes
Work directly with your stakeholders to gather business requirements
Make data easily accessible for users through dashboards and report automation
Drive self-service business intelligence by empowering users to adopt existing BI tools (Tableau, Metabase)
Capitalize on data by transforming it into business insights which will contribute to making business decisions
Optimize the flow of report generation
What you'll need to succeed:
Qualifications:
Working experience in Business Intelligence or Analytics roles
Strong communication skills with high proficiency in Thai & English
Strong SQL proficiency
Adept in data analysis, deriving insights and MIS reporting
Working knowledge of data visualization tools such as Tableau, Power BI etc.
Skills:
You are a highly disciplined, proactive, innovative, and naturally inquisitive person.
You are driven by achieving measurable, impactful results.
You are able to prioritize your work based on business impact
Ability to work well independently or as part of a team
It's great if you have:
A degree in Business Information Systems, Computer Science or Data Science
Experience in managing process transformations/operational excellence programs
Experience in tech, eCommerce, consultancy
Working knowledge of statistical computer languages to perform advanced analytics and automation (Python, R)
#STRA#ANLS#MRKT#3 #sanfrancisco #sanjose #losangeles #sandiego #oakland #denver #miami #orlando #atlanta #chicago #boston #detroit #newyork #portland #philadelphia #dallas #houston #austin #seattle #washdc #tirana #yerevan #sydney #melbourne #perth #vienna #graz #linz #baku #minsk #brussels #antwerp #ghent #charleroi #liege #saopaolo #sofia #toronto #vancouver #montreal #shanghai #beijing #shenzhen #zagreb #cyprus #prague #Brno #Ostrava #copenhagen #cairo #alexandria #giza #estonia #helsinki #paris #nice #marseille #rouen #lyon #toulouse #tbilisi #berlin #munich #hamburg #stuttgart #cologne #frankfurt #dusseldorf #dortmund #essen #Bremen #leipzig #dresden #hanover #nuremberg #athens #hongkong #budapest #bangalore #newdelhi #jakarta #bali #bandung #dublin #telaviv #milan #rome #naples #turin #palermo #venice #bologna #florence #tokyo #osaka #yokohama #nagoya #okinawa #fukuoka #sapporo #amman #irbid #riga #beirut #tripoli #vilnius #luxembourg #kualalumpur #malta #chisinau #amsterdam #oslo #jerusalem #manila #warsaw #krakow #sintra #lisbon #porto #braga #cascais #loures #amadora #almada #doha #alrayyan #bucharest #moscow #saintpetersburg #riyadh #jeddah #mecca #medina #belgrade #singapore #bratislava #capetown #johannesburg #seoul #barcelona #madrid #valencia #seville #bilbao #malaga #oviedo #alicante #laspalmas #zaragozbanga #stockholm #zurich #geneva #basel #taipei #tainan #taichung #kaohsiung #Phuket #bangkok #istanbul #ankara #izmir #dubai #abudhabi #sharjah #london #manchester #liverpool #edinburgh #kiev #hcmc #hanoi #sanaa #taiz #aden #gibraltar #marrakech #lodz #wroclaw #poznan #Gdansk #szczecin #bydgoszcz #lublin #katowice #rio #salvador #fortaleza #brasilia #belo #belem #manaus #curitiba #portoalegre #saoluis data representation data analysis SQL data analytics analytics python (programming language) data mining data science r (programming language) tableau analytical skills data visualization databases business analysis business intelligence (bi) microsoft sql server machine learning statistics power bi
Equal Opportunity Employer
At Agoda, we pride ourselves on being a company represented by people of all different backgrounds and orientations. We prioritize attracting diverse talent and cultivating an inclusive environment that encourages collaboration and innovation. Employment at Agoda is based solely on a person's merit and qualifications. We are committed to providing equal employment opportunity regardless of sex, age, race, color, national origin, religion, marital status, pregnancy, sexual orientation, gender identity, disability, citizenship, veteran or military status, and other legally protected characteristics.
We will keep your application on file so that we can consider you for future vacancies and you can always ask to have your details removed from the file. For more details please read our privacy policy .
To all recruitment agencies: Agoda does not accept third party resumes. Please do not send resumes to our jobs alias, Agoda employees or any other organization location. Agoda is not responsible for any fees related to unsolicited resumes.