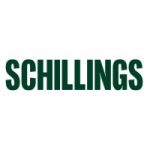 Analyst, Intelligence
Schillings​
We all have a right to privacy – it's a universal human right enshrined in law. In a world where fiction can appear as fact, we fight passionately against breaches of privacy, attacks on reputation and threats to security. It's what makes us tick.
We believe the law is the best and fairest tool available to establish truth. But we also know it can require an army of skills to put things right when crisis hits. That's why we are the only business in the world to deploy – under one roof – media experts, data protection lawyers, litigators, experts from military intelligence, former investigative journalists, international investigators, cyber-security specialists, digital forensic experts and senior people from the military, police and government. These specialists sit across our Legal, Intelligence & Investigations and Schillings Critical Risk teams.
Schillings' Intelligence & Investigations team provide threat analysis, investigation, asset tracing, evidence gathering, litigation support and counter-strategy assessment, for a range of high net worth individuals, family offices, corporates, as well as dispute resolution and white-collar crime practices. The team conducts intelligence and investigations internationally using open source intelligence (OSINT) and human intelligence (HUMINT). In 2021, our talented team retained its Band 3 ranking for Investigations in Chambers.
"Intelligence gathering is vital work, both during a crisis and in helping people anticipate and avoid future reputation, security and privacy issues. It's important this work is conducted ethically and legally – and we're really proud of our innovative team who do just that, and do it brilliantly", Rod Christie-Miller, Schillings' Executive Chairman.
Increased client demand means that we are currently recruiting for an Analyst with Arabic and or Russian language skills to join our Intelligence team.
​
Job Title: Analyst – Intelligence
Reporting to: Head of Research
Job Purpose
As an experienced analyst in the Intelligence industry, you will work as part of a project team on a variety of cases, across industries and jurisdictions. You will draft reports presenting investigative work to serve our client base of international corporations, entrepreneurs, high profile individuals and their families. The role will be a permanent position with a probation period of three months. We offer hybrid working environment. If you have the skills, dedication and discretion to work at the highest levels, we want to hear from you.
​
Role Accountabilities
Conducting public record research, including international corporate filings, news reports, industry publications, litigation records, social media and a variety of other open sources, both online and in hard copy.
Producing high quality reports and presentations of various length, detailing research and analysis for matter managers internally.
Visualising and presenting data to inform analysis.
Identify new opportunities to develop the overall research offering and help to bring these to fruition.
​
Knowledge / experience
Fluency in Arabic or Russian essential (minimum CEFR C1) – additional languages highly desirable (French/Farsi/Russian).
Degree educated (2:1 minimum).
Keen interest and demonstrable experience in MENA and or European businesses, current affairs and politics.
One to three years' experience of undertaking public record research and analysis in a professional consulting services environment.
Good understanding of basic business structures and transactions, as well as white collar crime.
Attention to detail, and knowledge of subscription and open-source tools and international aggregators that provide information on individuals and companies, including media monitoring tools.
Exceptional written and verbal communication in English and persuasive drafting skills; succinct, clear writing with excellent spelling, grammar to present well-structured arguments that answer the specific question posed.
Understanding of data protection principles, privacy laws and legal constraints to carry out ethical research in the UK and globally.
Resilient approach to tight deadlines and ability to juggle multiple projects and deadlines.
​
Life at Schillings
Given our audacious (and successful) business strategy, it is not surprising that Schillings has a very strong culture. The atmosphere is highly collaborative and focused on excellence. We have worked hard over the years to develop a coaching culture and are remarkably non-hierarchical, especially given our roots as a law firm. Schillings has adopted a set of values to put at the heart of this change and they reflect the intention and tenor of our ambitious plans. They are: 'Innovative; Bold; United; and Excellent'. Our client list speaks for the outstanding results that have been delivered over many years and the task now is to grow without losing any of the commitment to delivering for clients or the service ethos. Finding people who share our values and can thrive in this environment is key to our success.​
It takes a unique mix of people to create something truly great. We appreciate that diversity of thought, background and culture creates the best environment to truly innovate, solve problems and achieve our goals. We welcome candidates from all backgrounds – if you are driven and want to achieve your best then we will give you the platform and support to succeed.
Please let us know if there are any extenuating circumstances we should consider, or any adjustments we may need to make to our selection process, when making your application.
​