Archived (not relevant)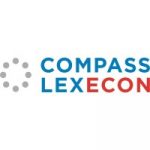 Analyst | Financial Economics (Russian speaker)
We are one of the world's leading economic consulting firms. We strive to recruit and develop talented people to work together to produce meaningful economic analysis of exceptional quality, and to create a positive impact on our clients and society.
Our International Arbitration practice provides independent economic analysis, valuation and regulatory opinions, damages assessments, expert reports and arbitration testimony.
We believe that working in diverse teams, where everybody's views are considered and respected, helps us to deliver work of the highest standards of quality and integrity.
About the Opportunity:
We are currently recruiting for the Analyst position in the International Arbitration practice in our London office.
Our Analysts usually join us after obtaining an undergraduate degree in Economics and a Master's degree in Finance or Economics, although we also welcome applications from exceptional candidates with an undergraduate degree in Economics and an interest in corporate finance and valuation.
At Compass Lexecon, we pride ourselves on providing Analysts with an opportunity to make a real contribution from day one. As an Analyst you become an integral part of the team with the crucial role of developing robust economic analyses and valuation assessments. You will be involved in most aspects of a case, working closely with the case manager. Analysts are expected to demonstrate strong numerical skills, attention to detail, sound analytical judgment and initiative.
This position is to start as soon as possible.
Key responsibilities:
Performing research to better understand clients' industries
Collating and analysing qualitative and quantitative client data to assess clients' businesses
Preparing complex and customised financial valuation models using Excel
Drafting memoranda and sections in reports summarising analyses
Participating in client meetings and conference calls
Contributing to discussions about the theoretical and empirical approach of the analyses
Education and Skills Required:
Master's degree in Finance or Economics with an undergraduate degree in Economics (we also consider undergraduates who have obtained or expect to obtain a first class degree in Economics and have an interest in corporate finance)
English and Russian are required; other languages are a plus
Strong analytical skills
Excellent organisational skills with the ability to multi-task
Ability to communicate effectively with colleagues and clients
Ability to work independently and as part of a team
Microsoft Office skills (Excel, Word, and PowerPoint)
Benefits of Pursuing a Career with Compass Lexecon:
Competitive salary and benefits
Excellent training and career opportunities
A wide variety of interesting and challenging projects
An international team with a broad range of backgrounds and experience
A blend of professional and academic environments
The opportunity to work with top law firms, corporations, government bodies and academics
A very steep learning curve, coupled with a supportive and collaborative team
The opportunity to take on a lot of responsibility and contribute very early on
Compass Lexecon is an Equal Opportunity Employer.