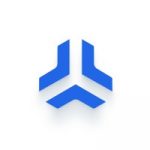 AML Transactions monitoring specialist
Gemba finance is looking to boost its AML capacity but adding one more Compliance team member. This function will involve a close interaction with the MLRO of the company, involving the deputy role for selected tasks.
Responsibilities
Perform everyday transactions monitoring that includes request preparation.
Evaluation of client due diligence results collected from clients.
Internal control systems quality assurance (selected areas).
Assistance to the client support team on client onboarding matters.
Assistance in tuning the transactions monitoring system.
Qualifications
Prior AML experience is required along with excellent knowledge of written and spoken English and spoken Russian. Willingness to take on new responsibilities as well as the ability to detect internal processes that need and can be automated will be considered as an advantage.
To apply for this job please visit LinkedIn.