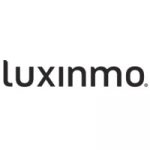 Agente inmobiliario
Due to the expansion of our company, we invite real estate agents with experience and knowledge of languages to join the team of Luxinmo Real Estate. We are looking for proactive people with commercial skills to work at our office in Altea/Calpe (Alicante)
Requirements:
- Freelance
- Demonstrable experience.
- Languages: English mandatory (written and spoken demonstrable). Knowledge of Dutch, French, German and Russian would be an asset.
- Driving license and own car
- Good presence and desire to learn.
Real Estate Commercial
- Marketing of our resale and new construction properties
- Establishment of business plan and objectives.
- Conducting visits with buyers and sellers.
- Securing real estate listing.
- To carry out valuation of property before capturing.
- To make photographs to the secured listing properties.
- Follow up of potential clients.
- Negotiation and closing of operations.
- Continuous analysis of the market with Luxinmo's software
- Attend to clients inside the office.
What do we offer?
- High commissions.
- Very good working environment.
- Access to a wide portfolio of clients and premium properties
- Company cell phone.
- We provide professional photography equipment and free course for its correct use.
- Ongoing training by the company.
- Growth and professional development within the same company.
*Abstain profiles that do not meet these requirements.
*Absolute confidentiality is guaranteed
To apply for this job please visit LinkedIn.