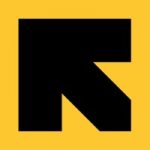 Adult ESL Instructor Assistant Intern (Evening or Day)
Requisition ID: req38508

Job Title: Adult ESL Instructor Assistant Intern (Evening or Day)

Sector: Education

Employment Category: Intern

Employment Type: Part-Time

Compensation: USD 0.00 - 0.00 Hourly

Location: New York, NY RAI USA

Job Description

START DATE: May 1, 2023

DURATION: May 2023-August 2023, opportunity to extend

Class Hours

Introduction to English, Monday - Thursdsay 10:30 AM to 12:30 PM

High Beginner - Monday and Wednesday 5 PM to 8 PM

Intermediate - Tuesday and Thursday 5 PM to 8 PM

POSITION REPORTS TO: Adult ESL Instructor

BACKGROUND: International Rescue Committee (IRC) responds to the world's worst humanitarian crises and helps people to survive and rebuild their lives. At work in more than 40 countries and over 20 U.S. cities, the IRC provides resettlement, education and empowerment support to refugees and displaced people.

SCOPE OF WORK: Intern will support the ESL teacher in supporting students participating in either the Introduction to English class, Beginner class, or High Intermediate Class. These classes are in person at the IRC office. The classes support refugees and immigrants transition into the everyday aspects of life in the US. Using engaging and student-centered lessons, the intern will help with administrative tasks, lead activities, support in conversation practice, and substitute. Finally, intern will collaborate with members of the Adult Education team to ensure clients' immediate educational needs are met.  

Responsibilities

Assist lead teacher in ESL classes for immigrants, newly arrived refugee and asylee clients, using interactive, learner-centered activities  

Record daily attendance for the class 

Assist with Post testing students at the end of the course

Assist with class prep (creating fun and interactive activities)

Conduct outreach to students to ensure attendance 

Meet with lead teacher to receive instruction and guidance on role in class 

Provide additional group tutoring for students (1-2 hours per week; flexible)

Learning Objectives

Intern will learn how to effectively manage a classroom with students of various backgrounds and English Language levels.

Intern will learn to work as team to effectively prepare and execute lessons and activities.

Intern will focus on ONA (Office of New Americans) goals and developing students' workplace and post-secondary language skills

Qualifications

REQUIREMENTS:

Experience teaching ESL to adults, and a bachelor's degree preferred 

Experience working with adult students from a variety of backgrounds, including those with limited formal education and/or literacy skills 

Excellent classroom management skills and confidence facilitating both large and small groups 

Ability to work both independently and as part of a team in a fast-paced, ever-changing environment 

Reliable, responsible, and dedicated to the position until the end of the course 

Fluency in Spanish, Ukrainian, Russian, or Dari is a plus. 

IRC leading the way From Harm to Home.